How to Set Up Philips Hue

Philips Hue combines brilliant LED light with intuitive technology, and together, the bulbs, bridge, and app will change the way you use lights. Experiment with shades of white, from invigorating blue to cozy yellow

This guide will teach you how to:
 
Connect Philips Hue Bridge to your Vera controller.


Philips Lights
The wireless LED light bulbs will bring hue to your life, as well as deliver clear and crisp light in all shades and colors. The lights are practical, being able to dim, flash and pulse. They can even screw straight into your current light fittings.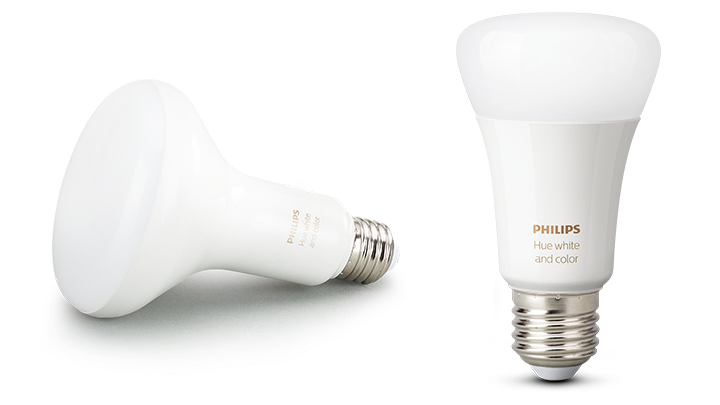 Bridge
The heart of the hue system, the bridge is literally a bridge between your app and the bulbs. Linked to the Wi-Fi via your router, it can connect up to 50 bulbs at a time.
The bridge also connects your Vera controller to the wider world so that you can control your lights remotely or link them up to the rest of the web.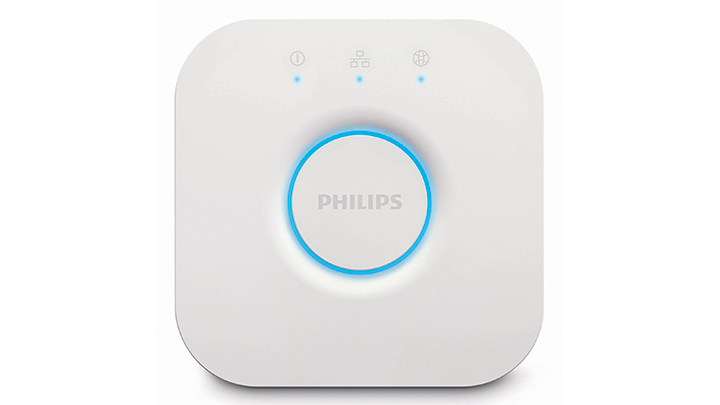 Install the Plugin and connect to the bridge
Access your Vera controller, click on Devices in the Vera menu, and press + Add Device

    
 2.  Expand the Dimmers and Lights section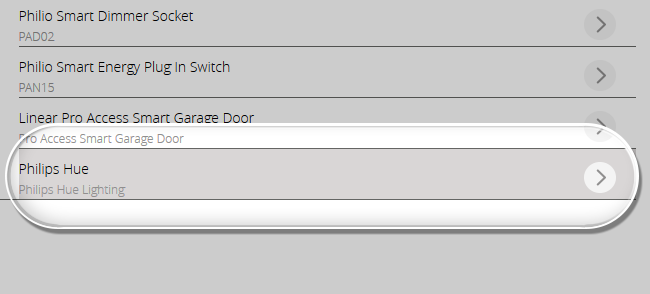 3.  Click on Philips Hue > Philips Hue Lighting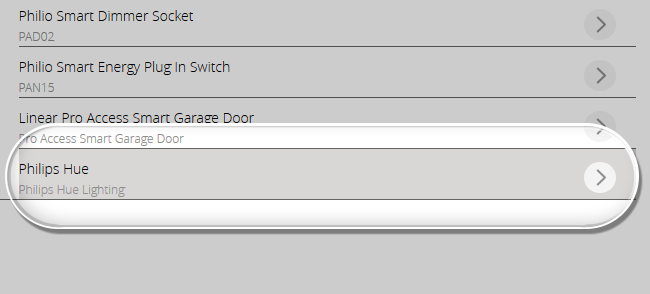 4.  Connect the bridge to a power source in the same network as your Vera controller 
     
5. Click the checkbox if you accept the terms and conditions, and press Install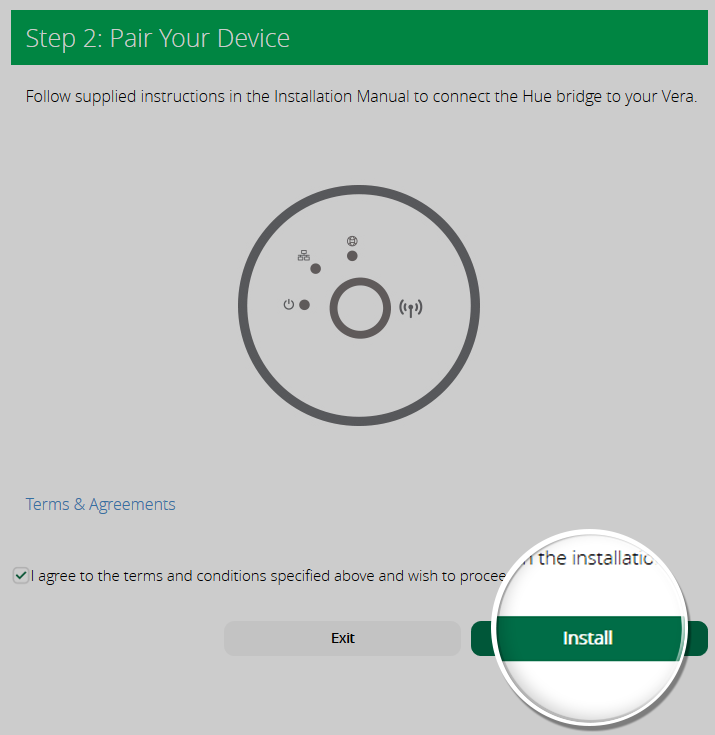 6.  The plugin should be installed after 2 minutes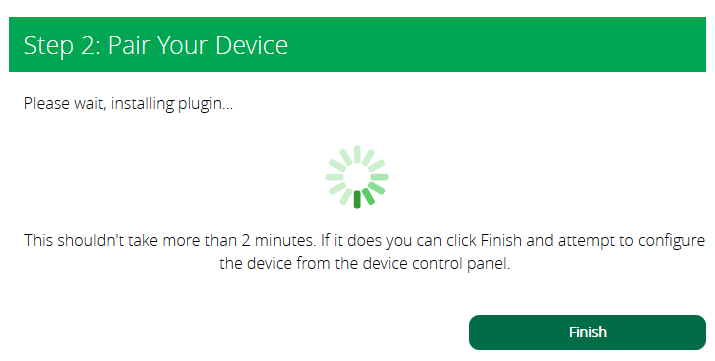 7.  For the Philips Hue plugin, the Bridge IP is required. This can be done by either manually entering the IP to an input field, or by using the auto-detect functionality and clicking the Pair  with Bridge button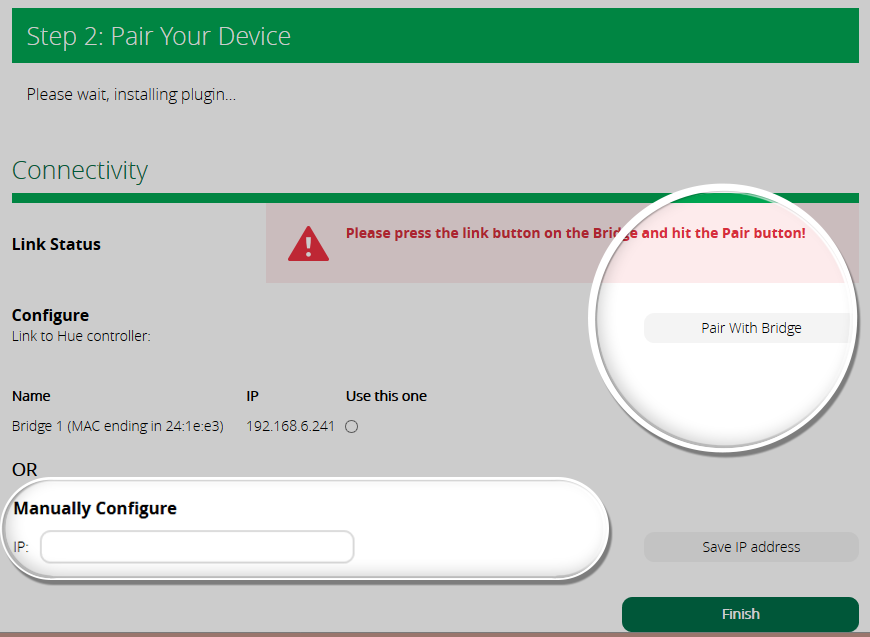 8.  Once the connection with the bridge is successfully established, you should see the Philips Hue Plugin in the list of your Vera devices, along with the Hue Lamps connected to the bridge