If while setting up Ezlo Atom it just refuses to connect to your Home Wi-Fi network, or an error saying that the password is incorrect is returned, try doing it again several times, if needed.
There are several things you could try:
exit and restart the application before trying again
power cycle Atom and then try again
perform a network reset (see here) and then try connecting Atom afterwards
Note: Keep in mind that Atom won't connect to unsecured (that is, not password-protected) and/or 5 GHz-frequency Wi-Fi networks.
---
On iOS you might have to grant the Vera app access to your location manually, assuming you're not prompted for it, when trying to to get Ezlo Atom connected to your home network.
You can do that by heading into Settings, where you would tap on the Vera app, and then make sure Location access is not blocked (see the screenshots below).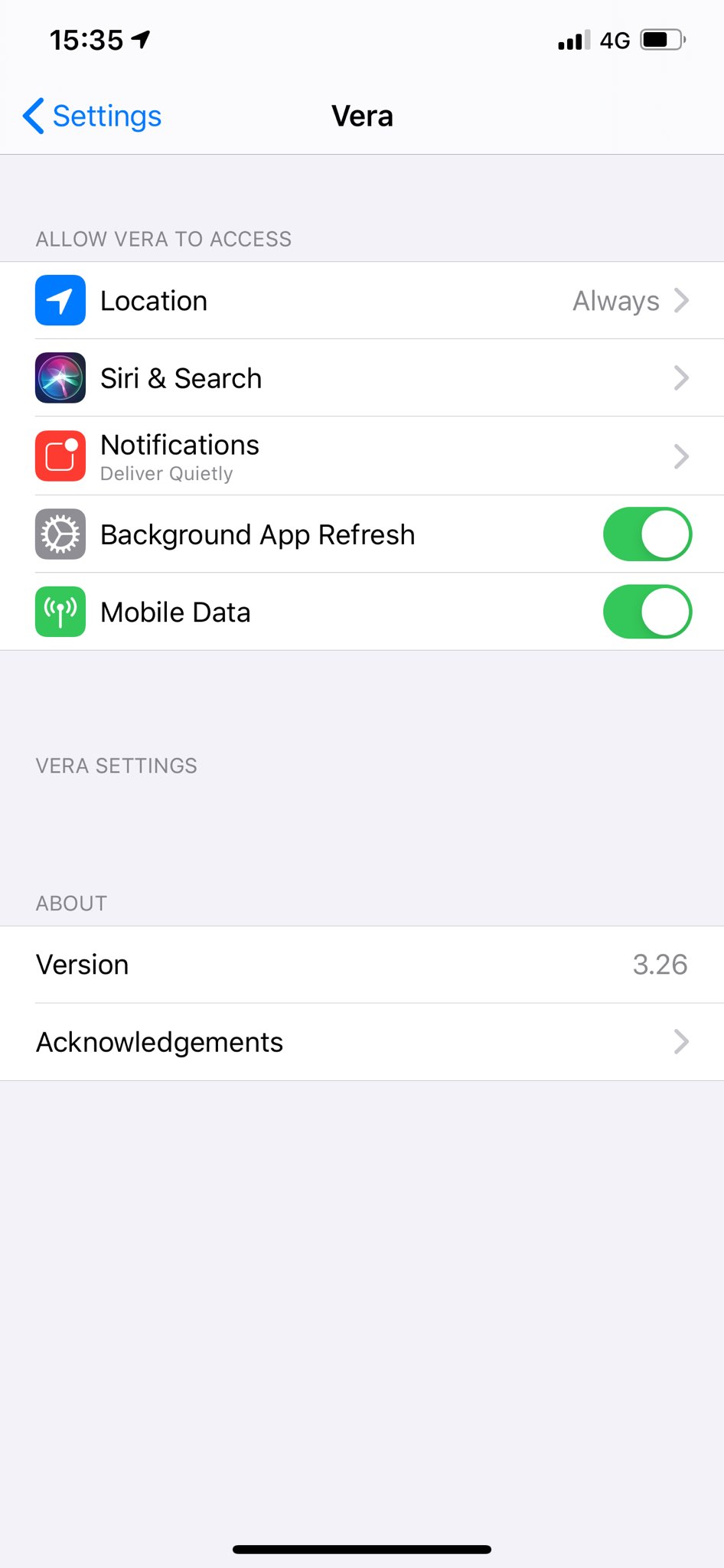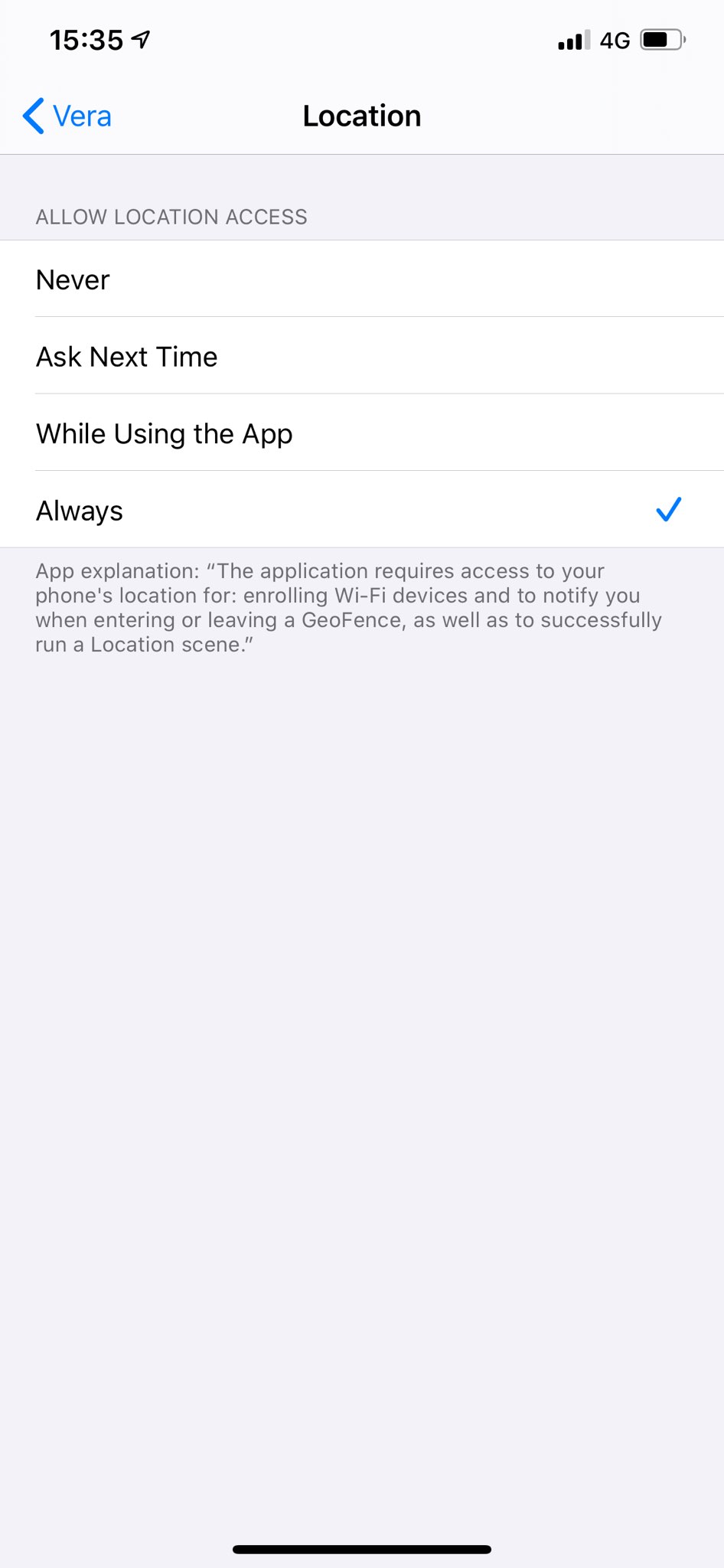 If subsequent attempts turn out to still be unsuccessful, try rebooting your iPhone first.
---