When you link Google Home with Vera Smarter Home Control your devices and scenes set up with Vera will be imported into Google Home.
How can I choose which scenes I want Google Home to have access to?
As with the devices, you can choose which scenes you want to be controllable through Google Home, and which ones you don't (go here for details).
Where can I see my scenes in Google Home?
Unlike the devices though, scenes won't show up on the home screen in the Google Home app. You can find them by tapping on the account icon in the bottom right corner of the screen, then Settings, and then, at the top, on the name given to your Google 'home'.

---

On this screen you'll find a list of all of your devices and scenes, placed in their corresponding rooms. In the example below, as you can see, the scenes are all assigned to the Scenes room.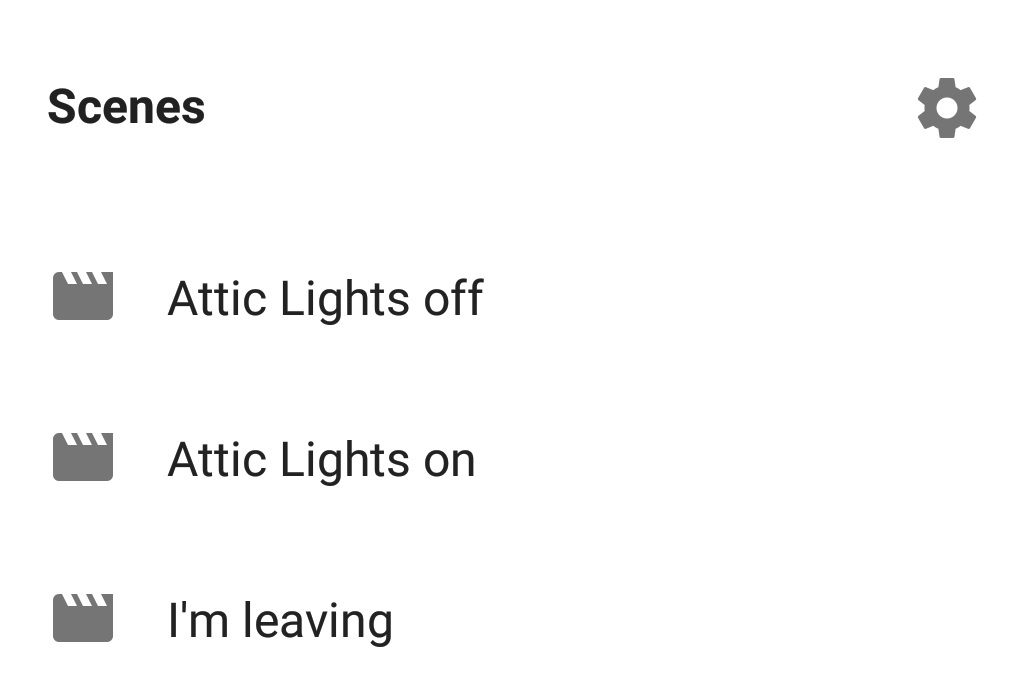 How can I have Google Home run a Vera scene ?
You can trigger a scene through Google Home by preceding the name of the scene with words such as activate, run, or turn on, after, of course, waking up the Google Assistant with the customary OK Google wake word.
If you don't like having to say run/turn on/ activate every time to trigger the scene, then you can set up a routine in the Google Home app instead, which lets you set any chosen vocal trigger. If you want, you can even wrap a Vera scene in a routine so as to change the trigger, with the result that you can just say, for instance, "Ok Google—I'm off" rather than "Ok Google, activate I'm Leaving," or "OK Google—I'm out of the attic" instead of "Ok Google, turn on Attic lights off" for the scene to run.
For that, you'd just need to set the desired trigger under When and then select the scene to be run by choosing Add action from under Assistant will.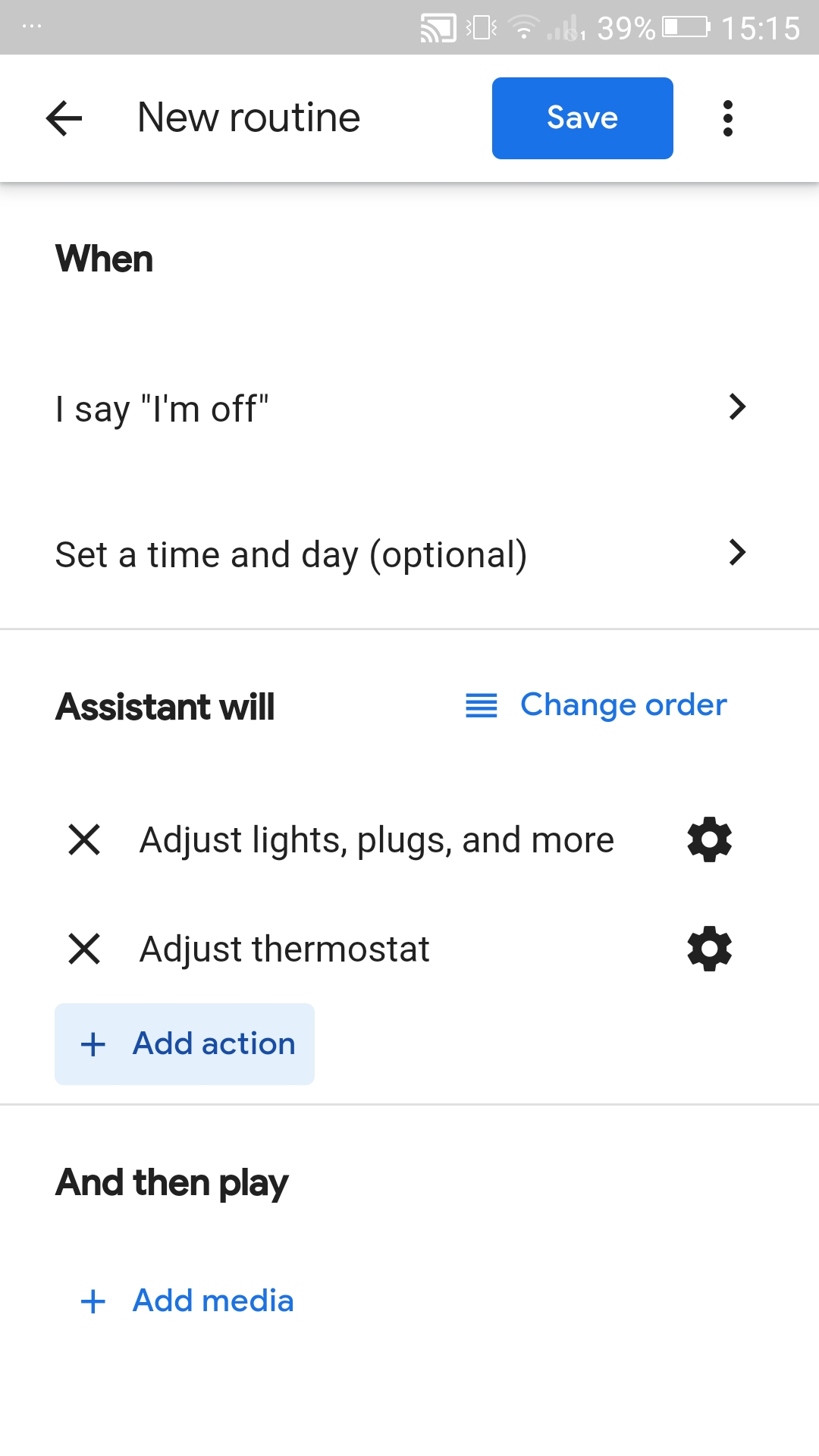 You can add a new routine by tapping on the gear icon on the home screen in the Google Home app, and then tapping on Manage routines, and finally Add a routine.