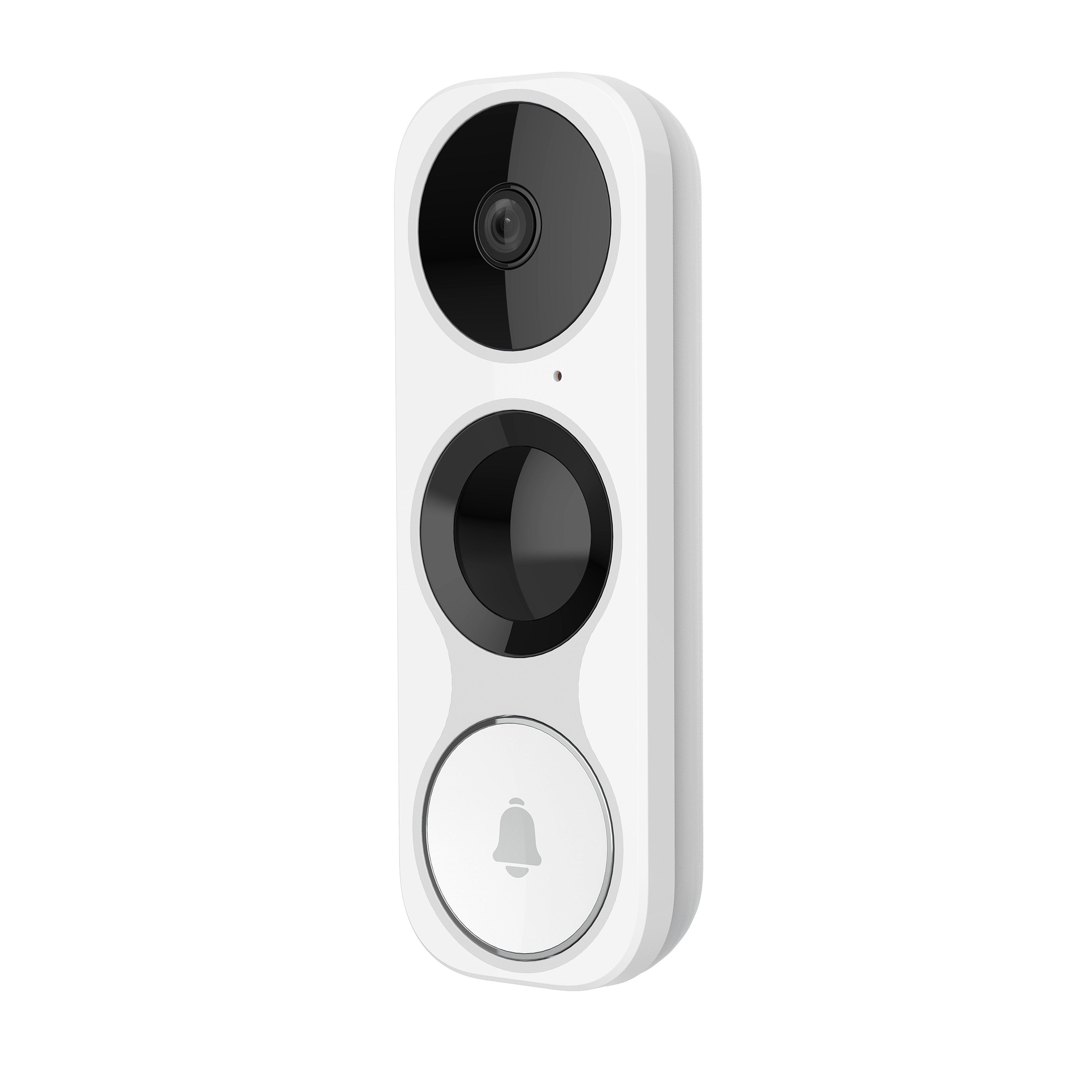 1. In the Vera app, navigate to the Devices screen and tap + in the top right corner, select doorbells, and look for the VistaCam 1200.

Important: Make sure you've updated your Vera controller to the latest available firmware (minimum version must be 7.0.31 , released on September 2nd ), for the Doorbell to be detected and paired correctly.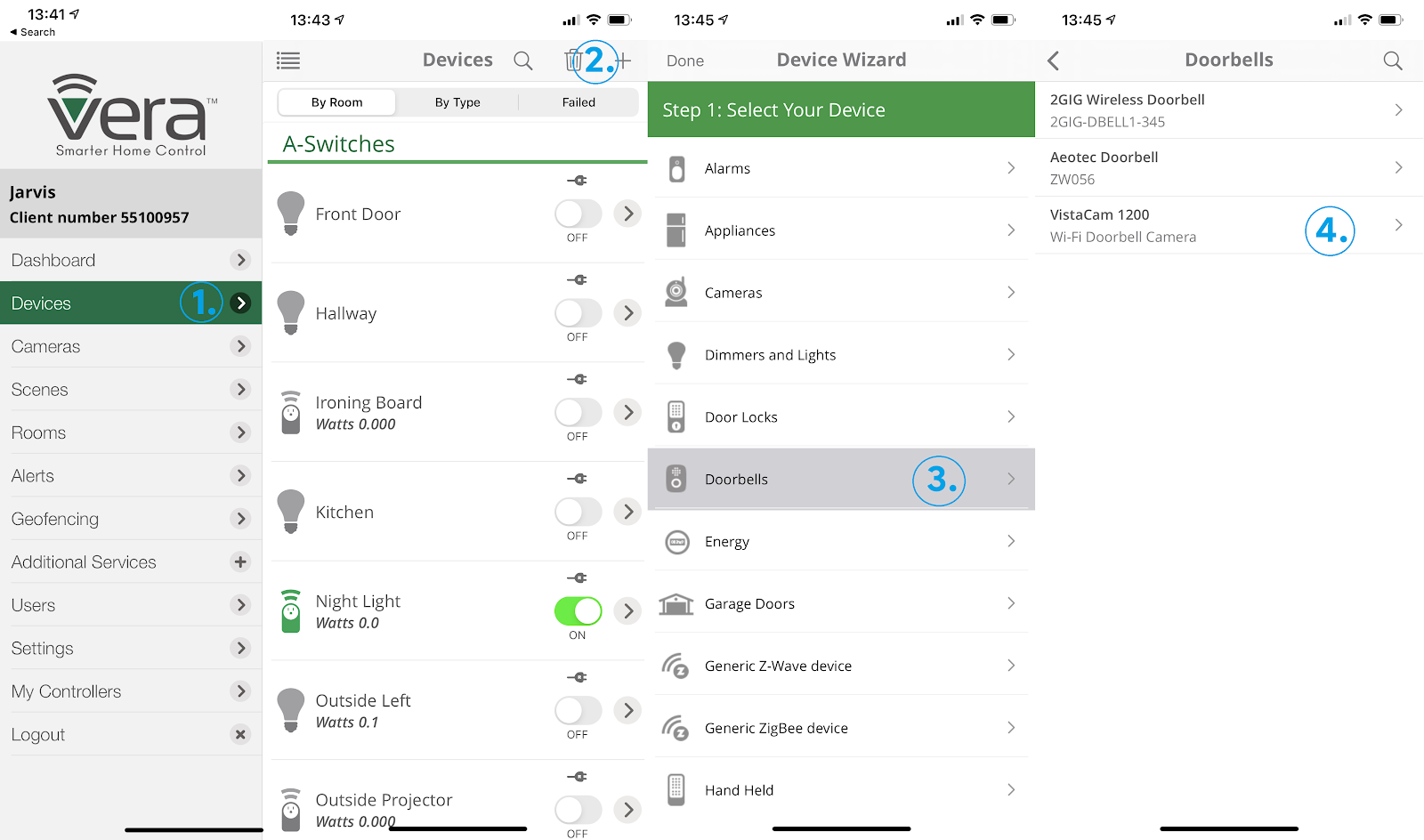 2. Now that your doorbell is secured with the two security screws at the bottom of the faceplate, hit Next to start the pairing wizard, wait for the doorbell's LED ring to blink blue and press Next again. Then prepare to connect your smartphone to the camera's own wi-fi hotspot by pressing Open Settings or just go to your phone's Wi-Fi settings.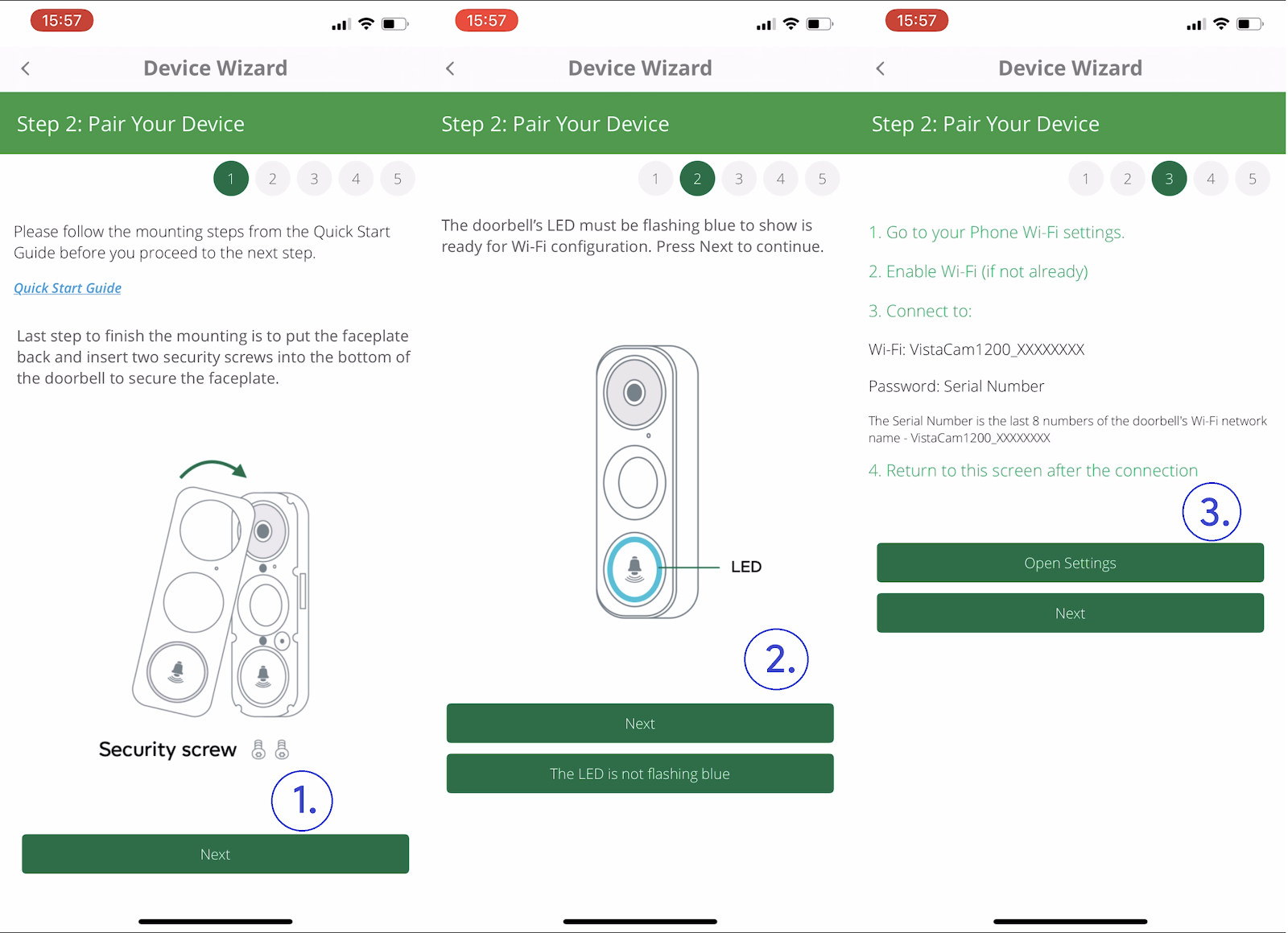 3. Once in your phone's Wi-Fi settings, wait for the list of hotspots to populate, look for the VistaCam's 1200 wifi hotspot to show up then tap on it. Type in the camera's Wi-Fi password which is the 8 digits also present in the camera's hotspot name "VistaCam1200_XXXXXXXX" and press Join.
4. Then return to the app and pick the hotspot you want the camera to connect to (it must be the same Wi-Fi as the one used by your controller), select it from the list, enter the password, and press OK.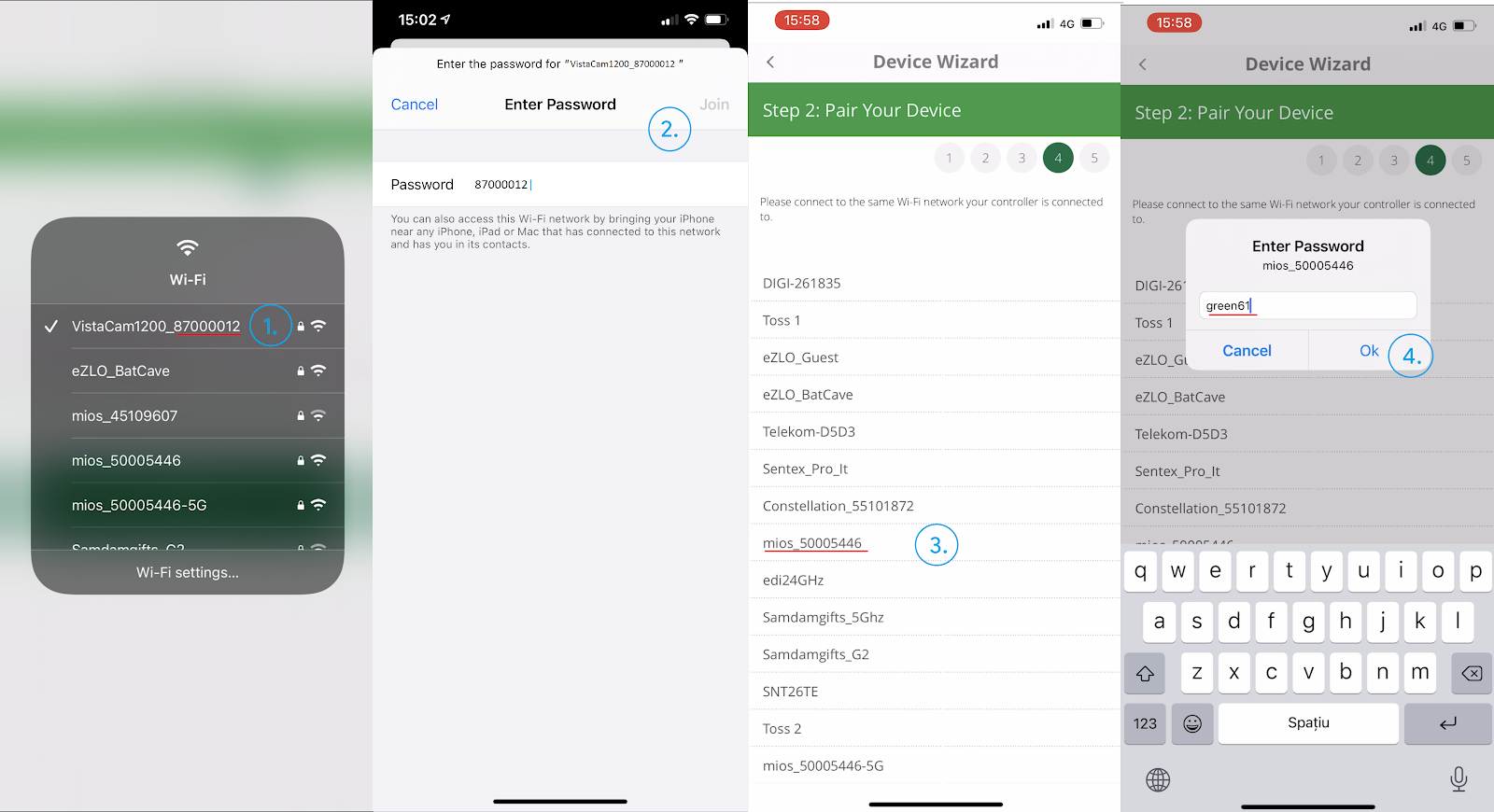 5. Wait for the camera's audio cue to confirm that the Wi-Fi connection has been successful then press Next.
6. Choose a name for your doorbell camera and pick the chime type from the list, then tap on "I'm done adding devices". After the pairing has succeeded, you will be redirected to your doorbell's live feed.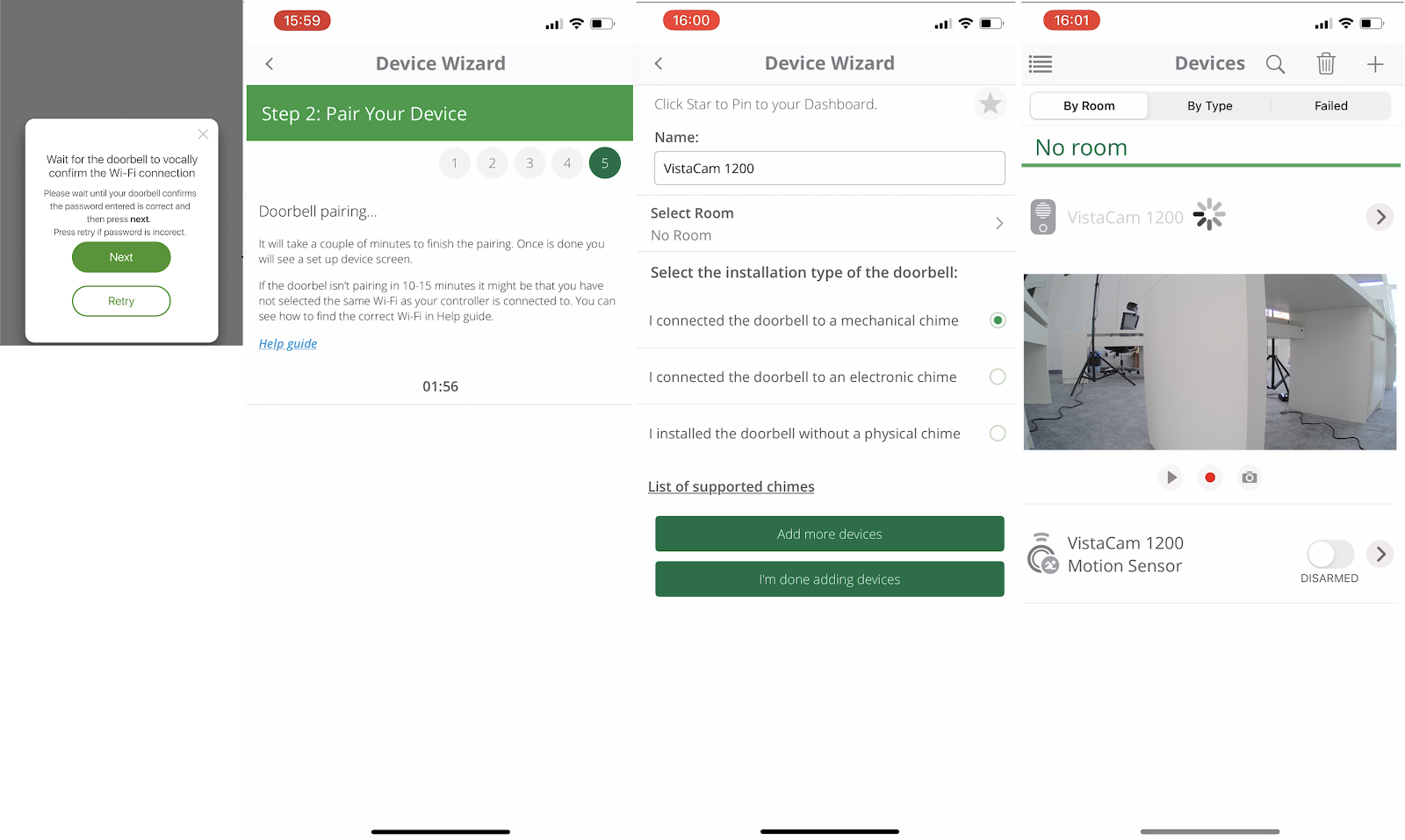 Congratulations! Your doorbell is now set up. You can now talk to people at your door through the Vera app and ensure greater security for your home.
Need help setting up?
You can reach our Customer Care team seven days a week at 866.966.2272 between 6am and 10pm US CST/EST or at support@getvera.com.
You can also purchase our Vera Easy Start service and get one hour of personalized setup assistance through a phone call with one of our most experienced agents. Visit getvera.com to learn more.