With the Vera apps for iOS and Android you can now manage your pin codes by adding daily and weekly restrictions for each pin code added.
Hubs that will have the pin codes restriction management: Vera Mobile app for Ezlo Platform ( Ezlo Atom, Ezlo PlugHub and next Ezlo hardware).
This guide will teach you how to:
---
1. How to create a daily restrictions for your PIN Code, so that you could customize the access
You need to have an existing PIN Code
You have to open PIN Code's details screen
You have to tap on "+" button
You have to select "Daily" tab
You must be able to select date and time in between of which restriction will be valid
In case you try to save a daily restriction, where the end time is equal or earlier than the start time, you'll see a warning message: "The end date of the restriction is before the start date. Please use a valid date interval."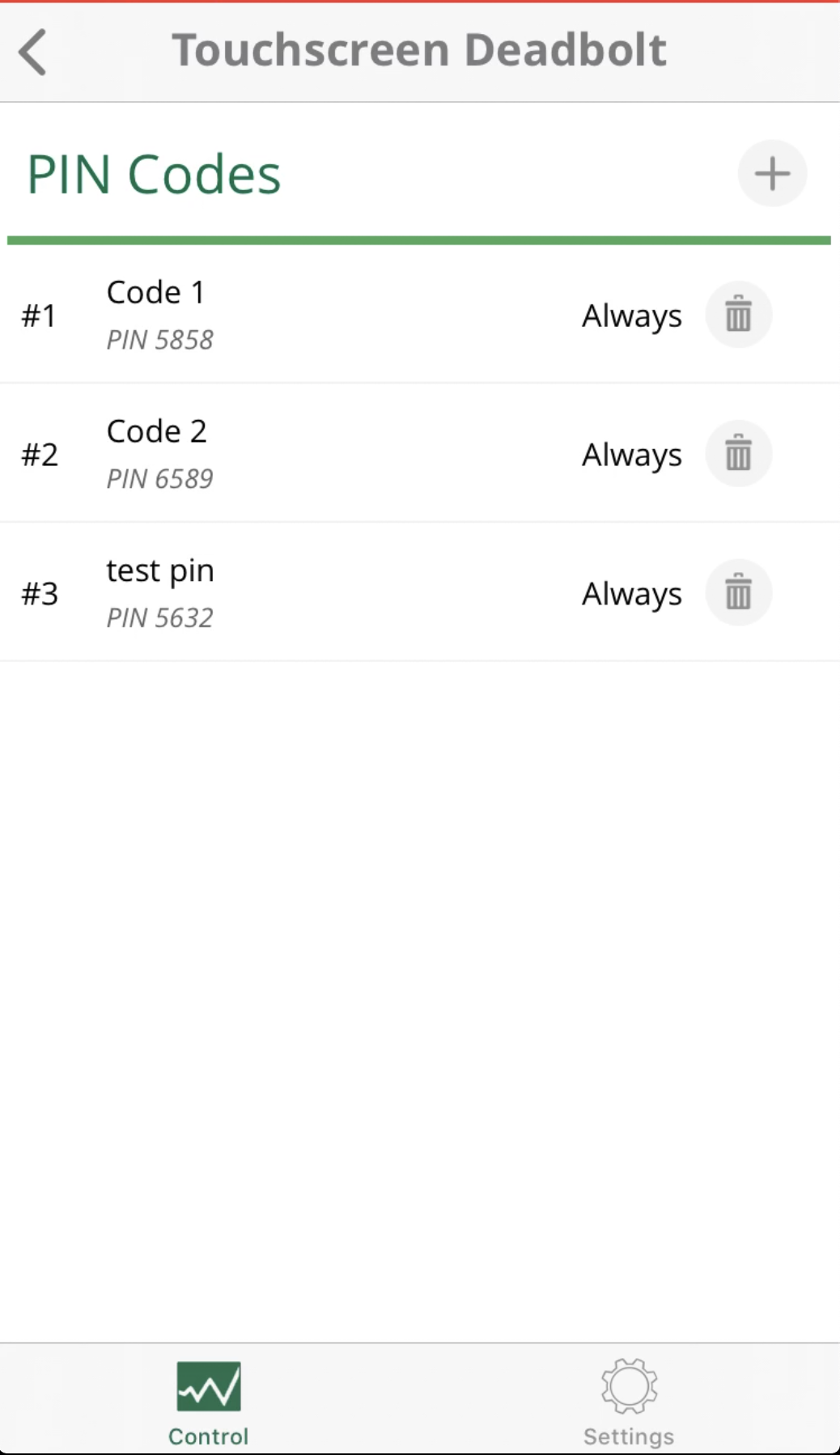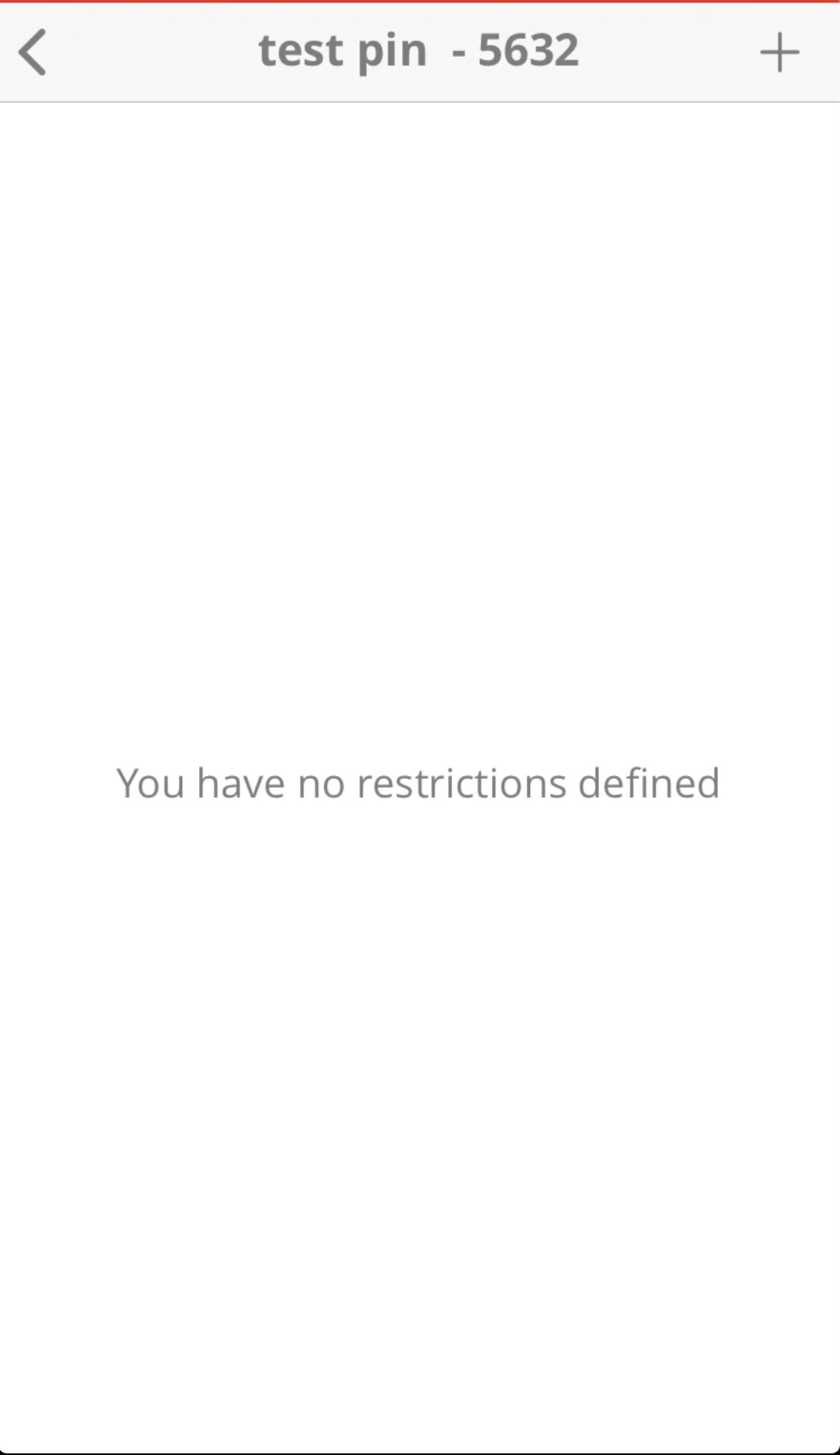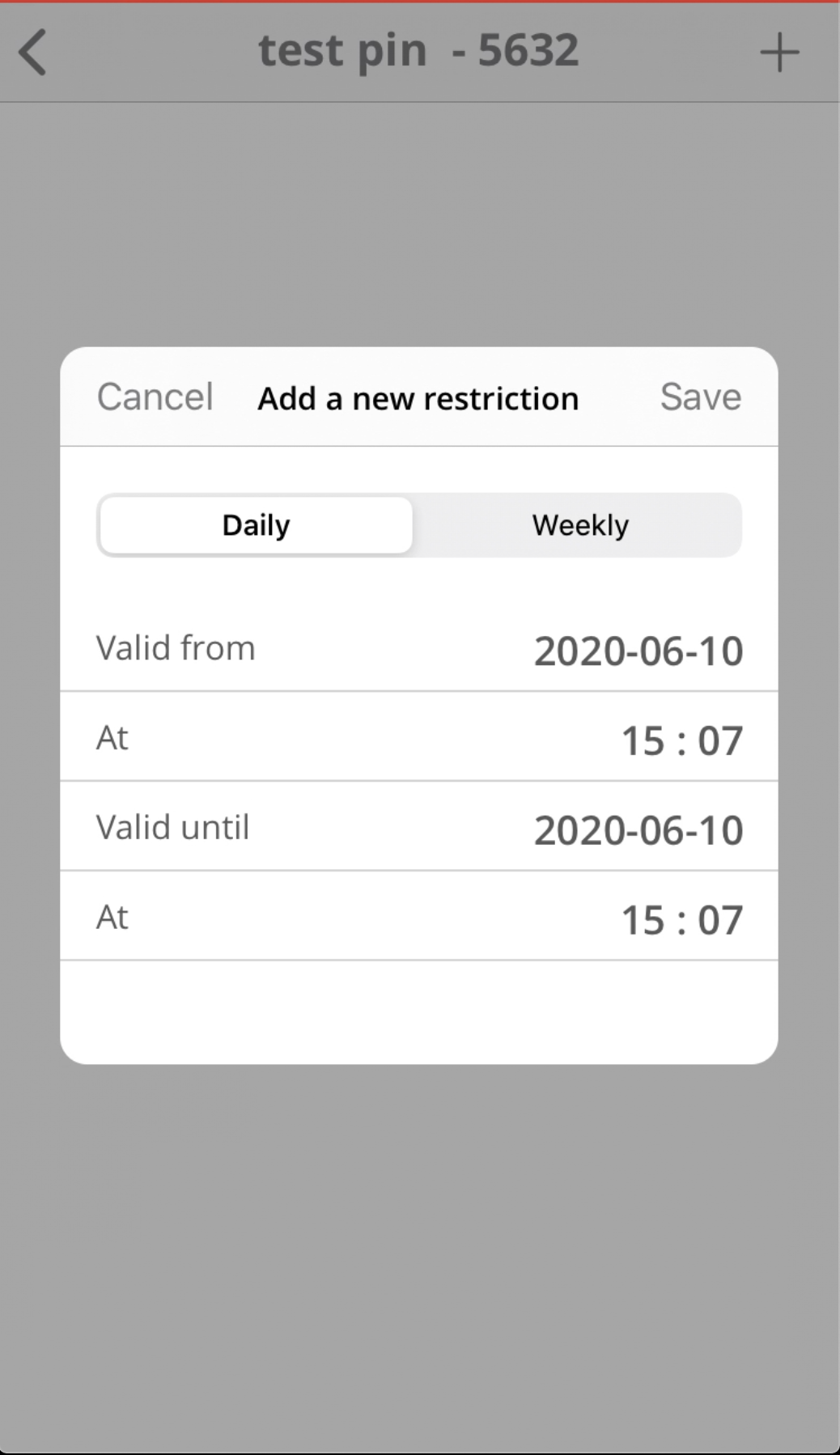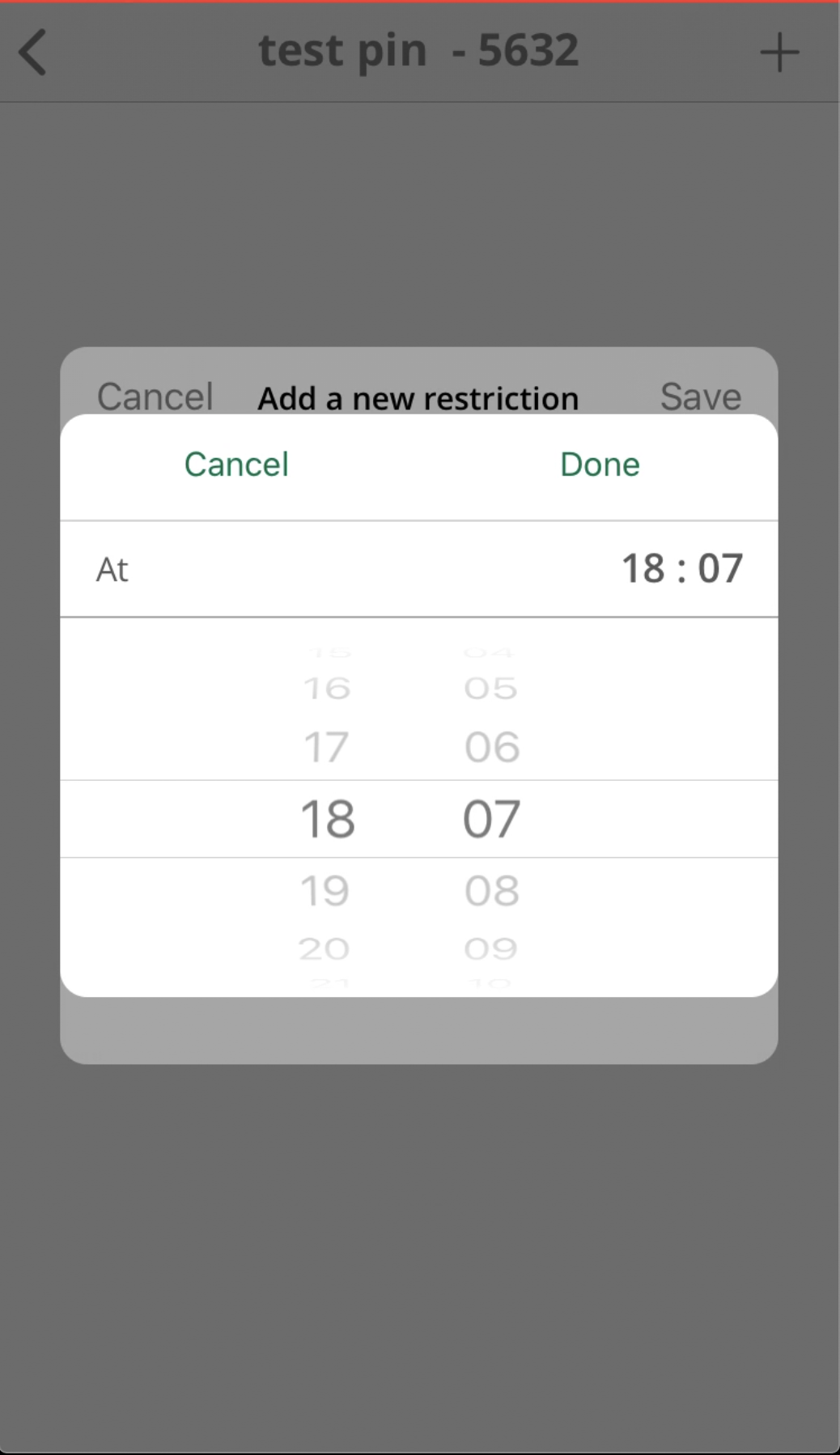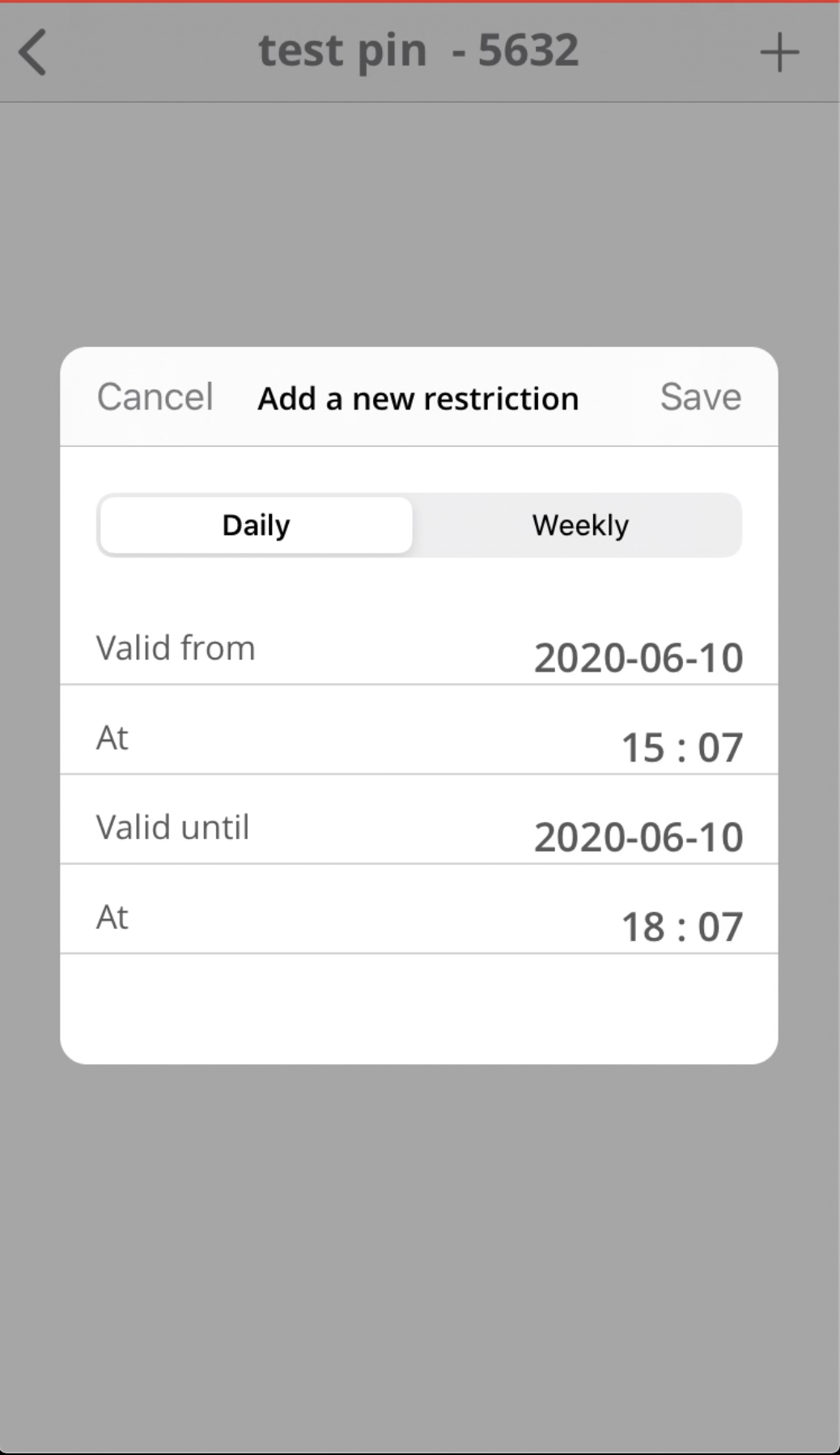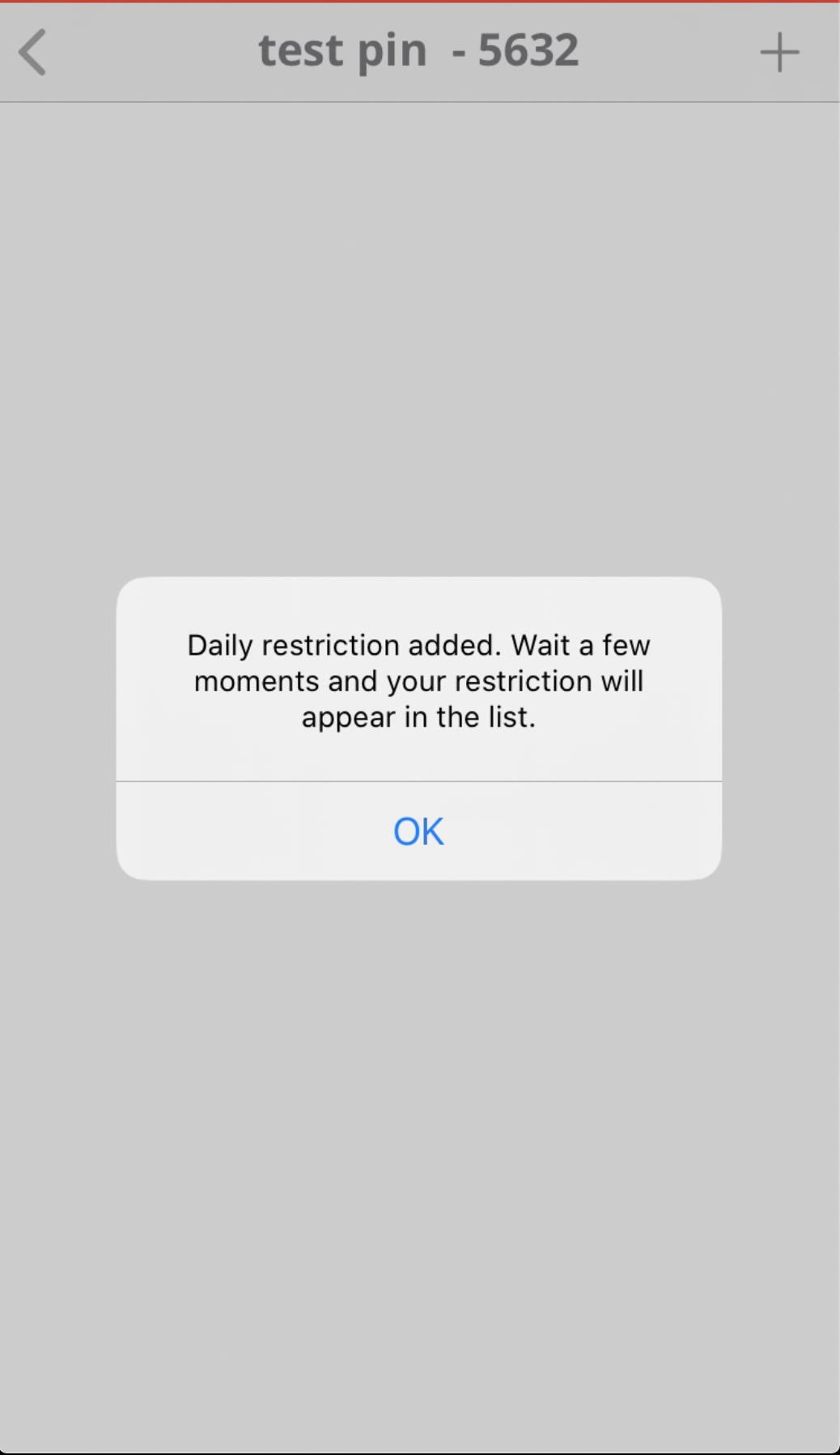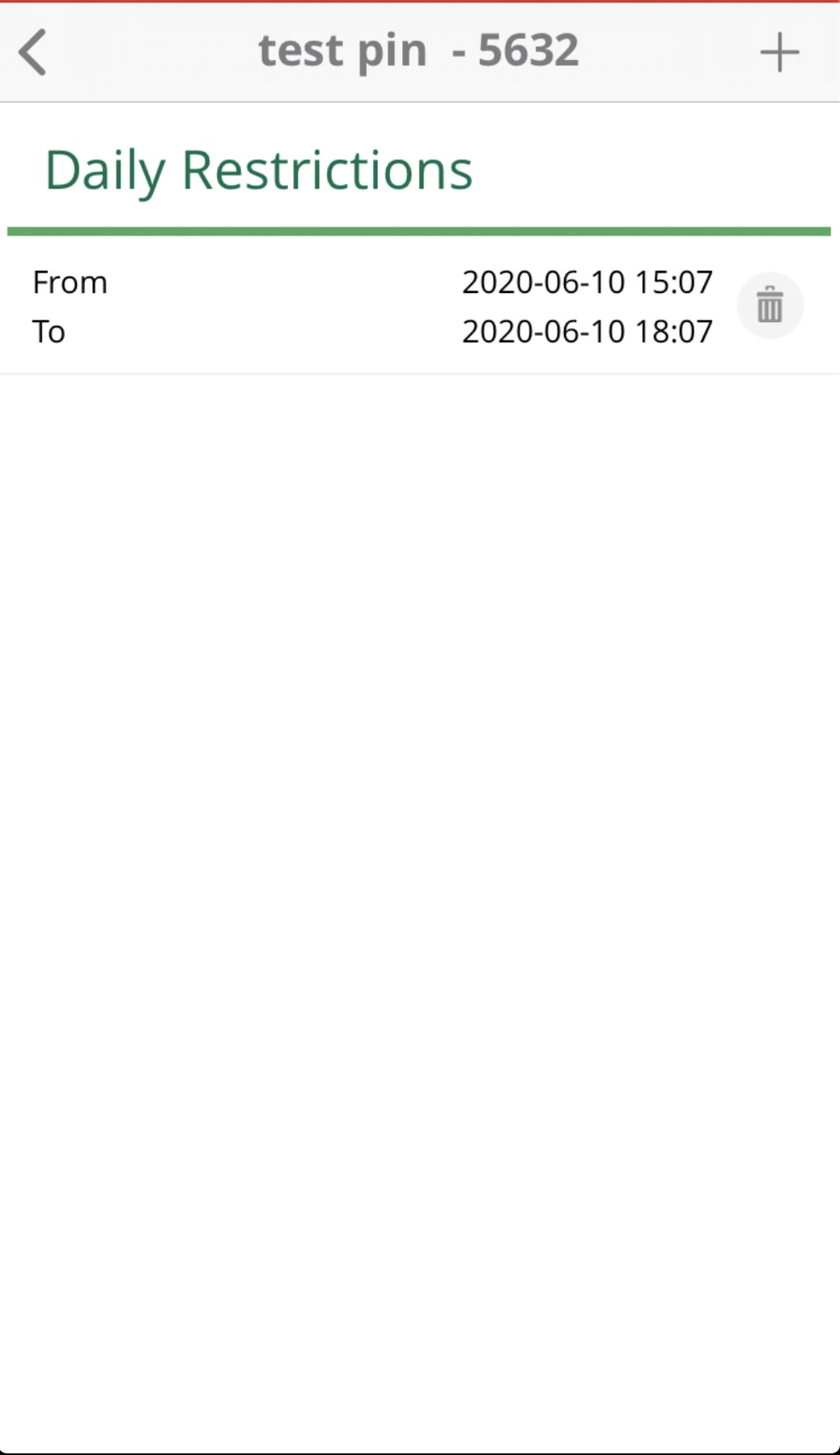 ---
2. How to create a weekly restrictions for your PIN Code, so that you could customize the access
You need to have an existing PIN Code
You have to open PIN Code's details screen
You have to tap on "+" button
You have to select "Weekly" tab
You can select days of week and time in between of which restriction will be valid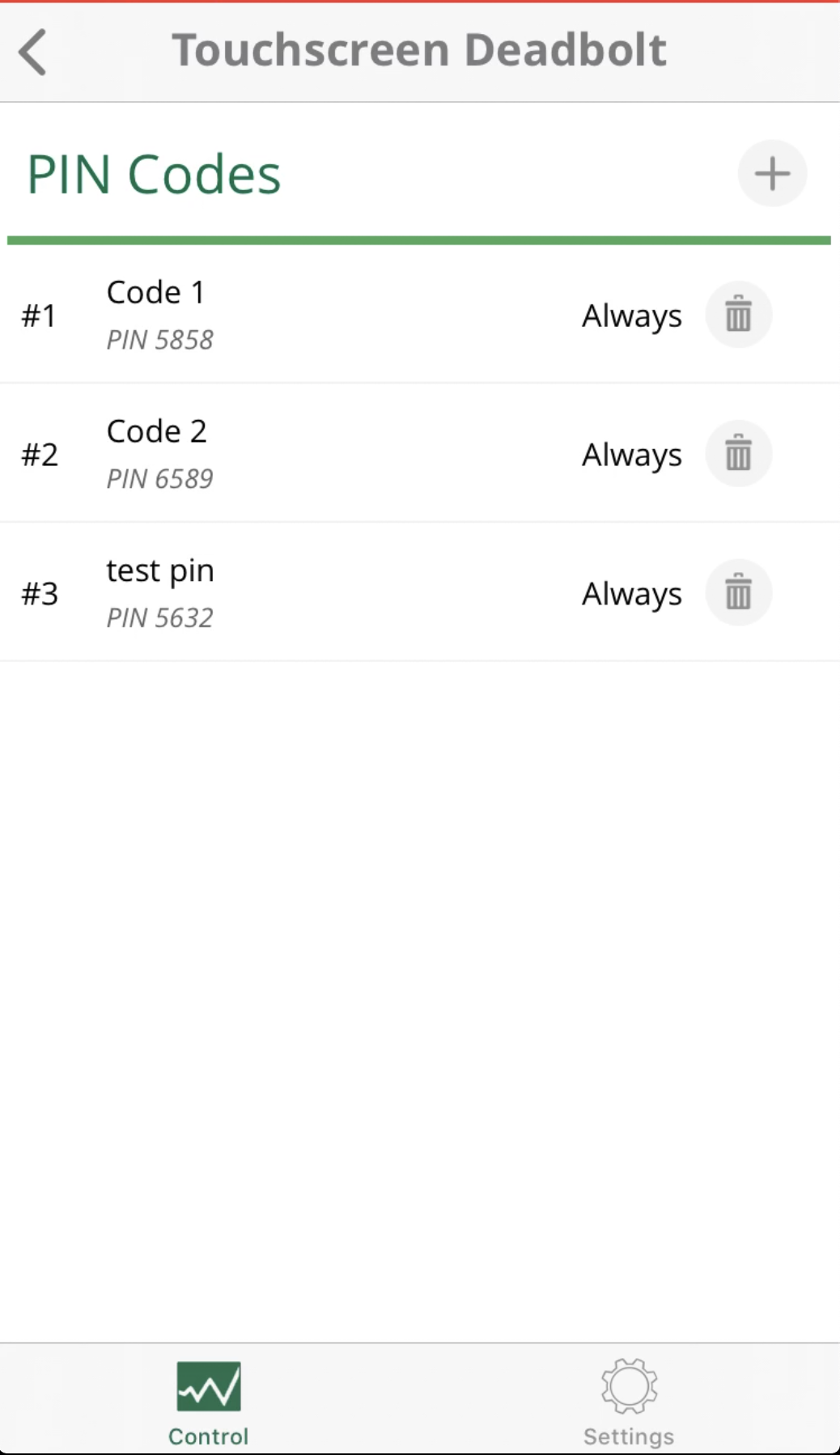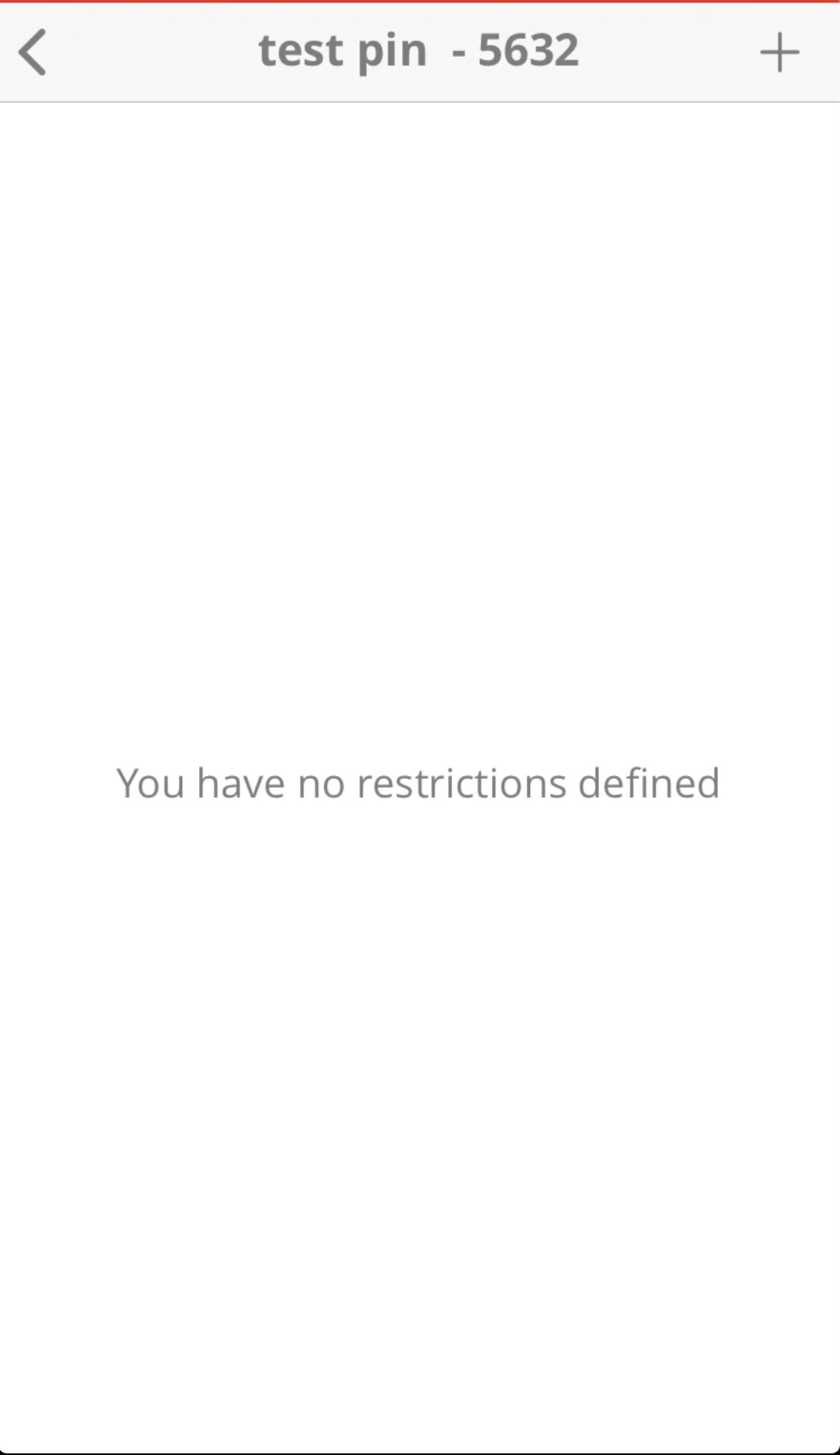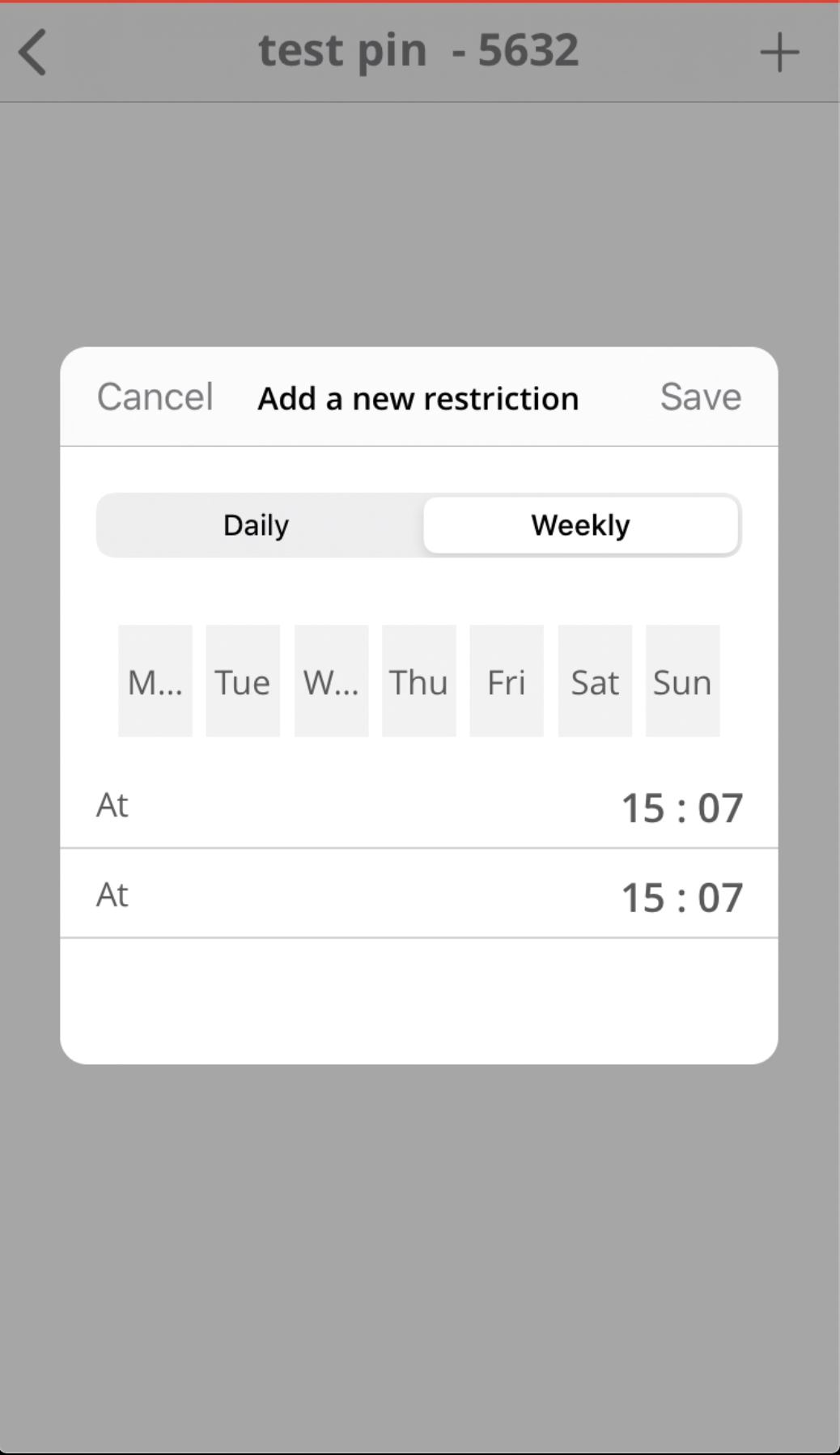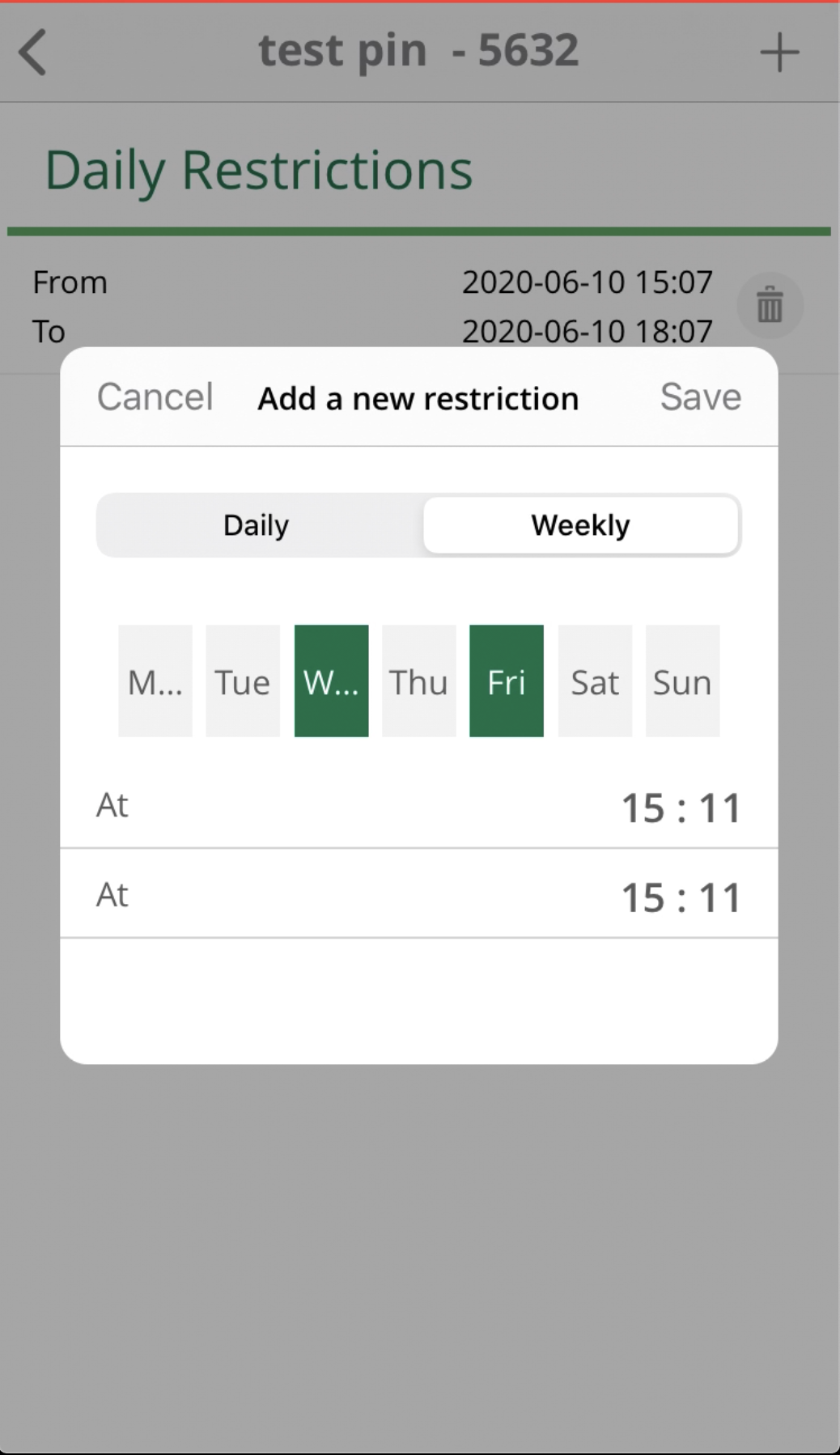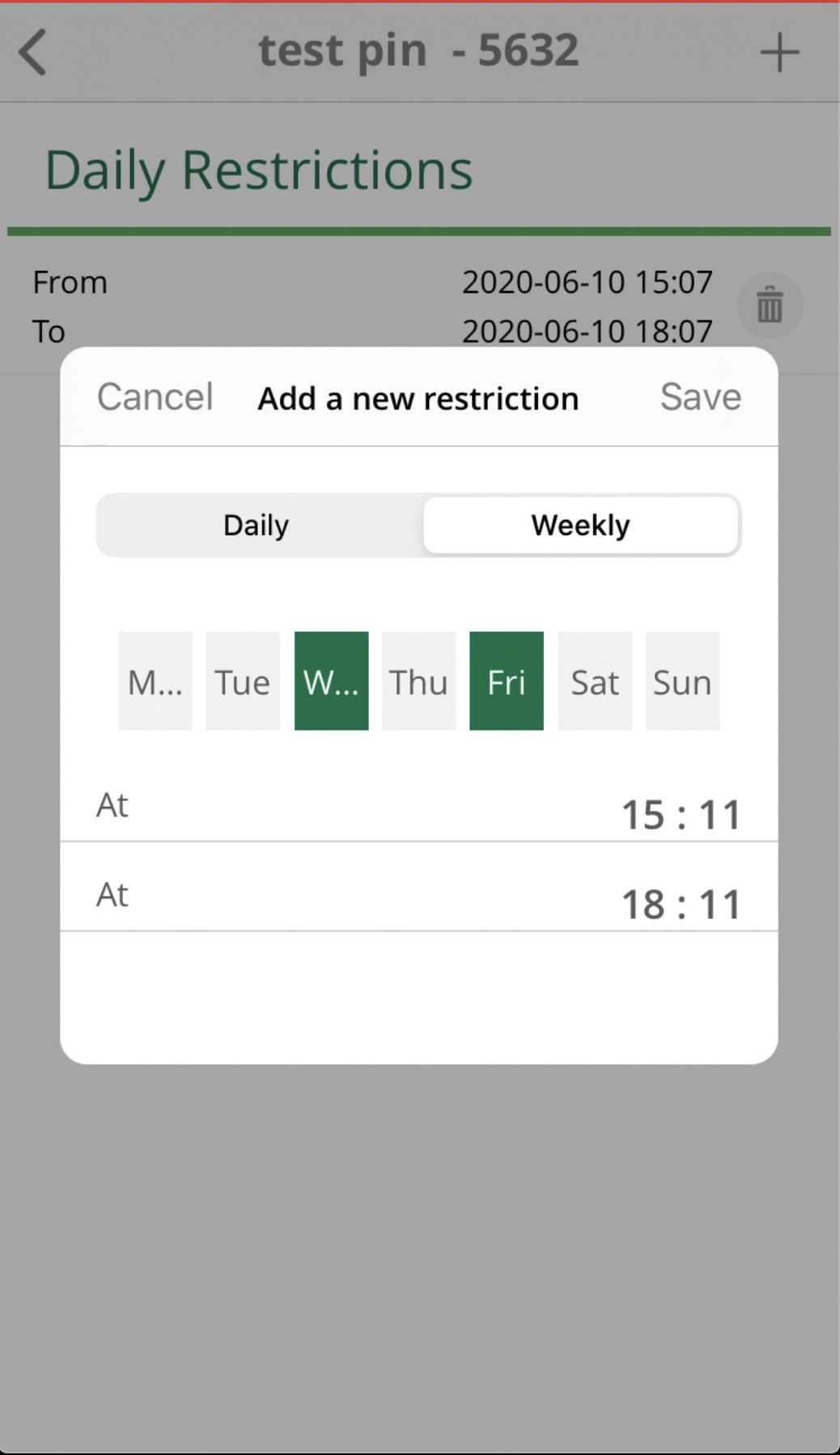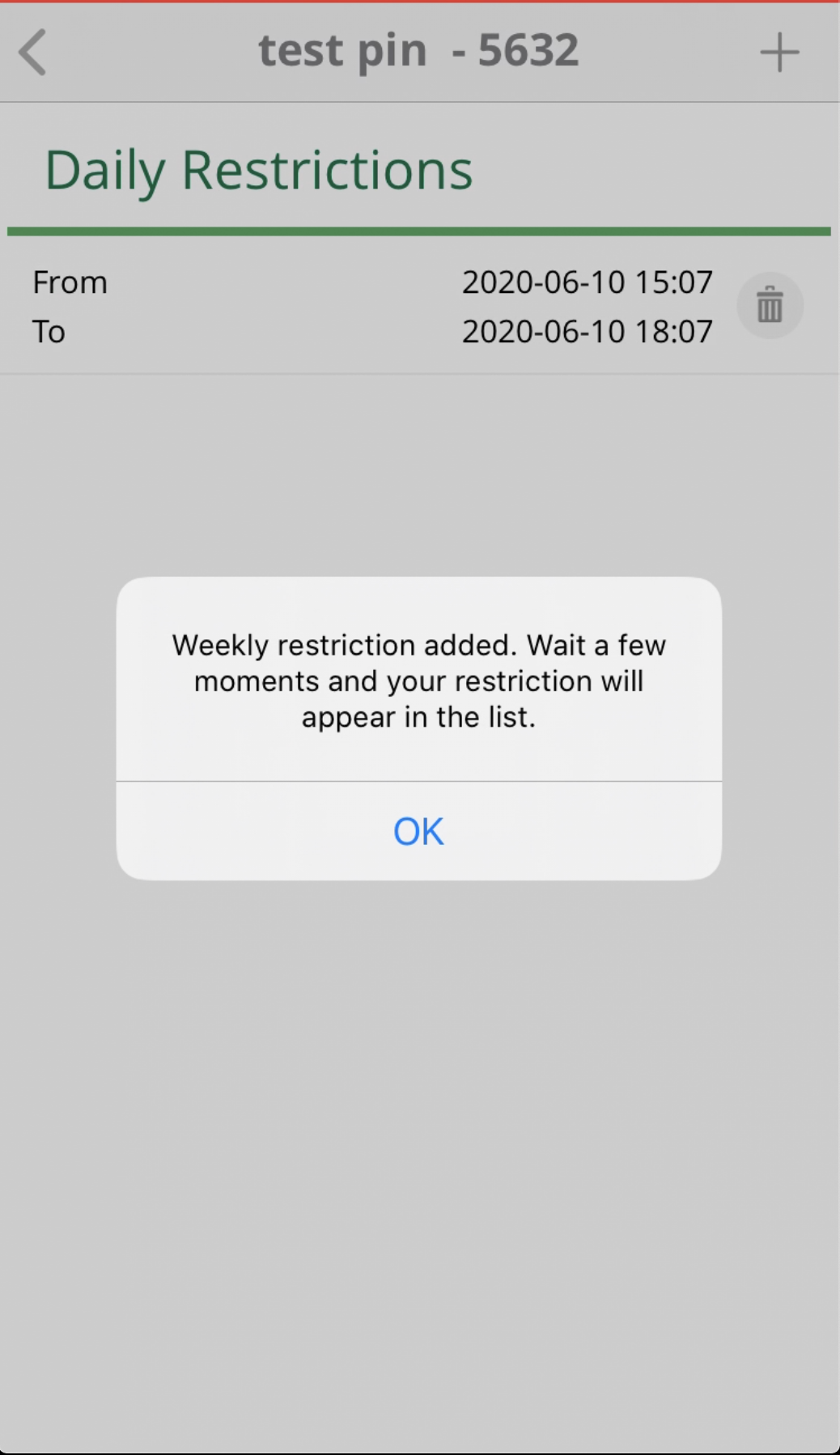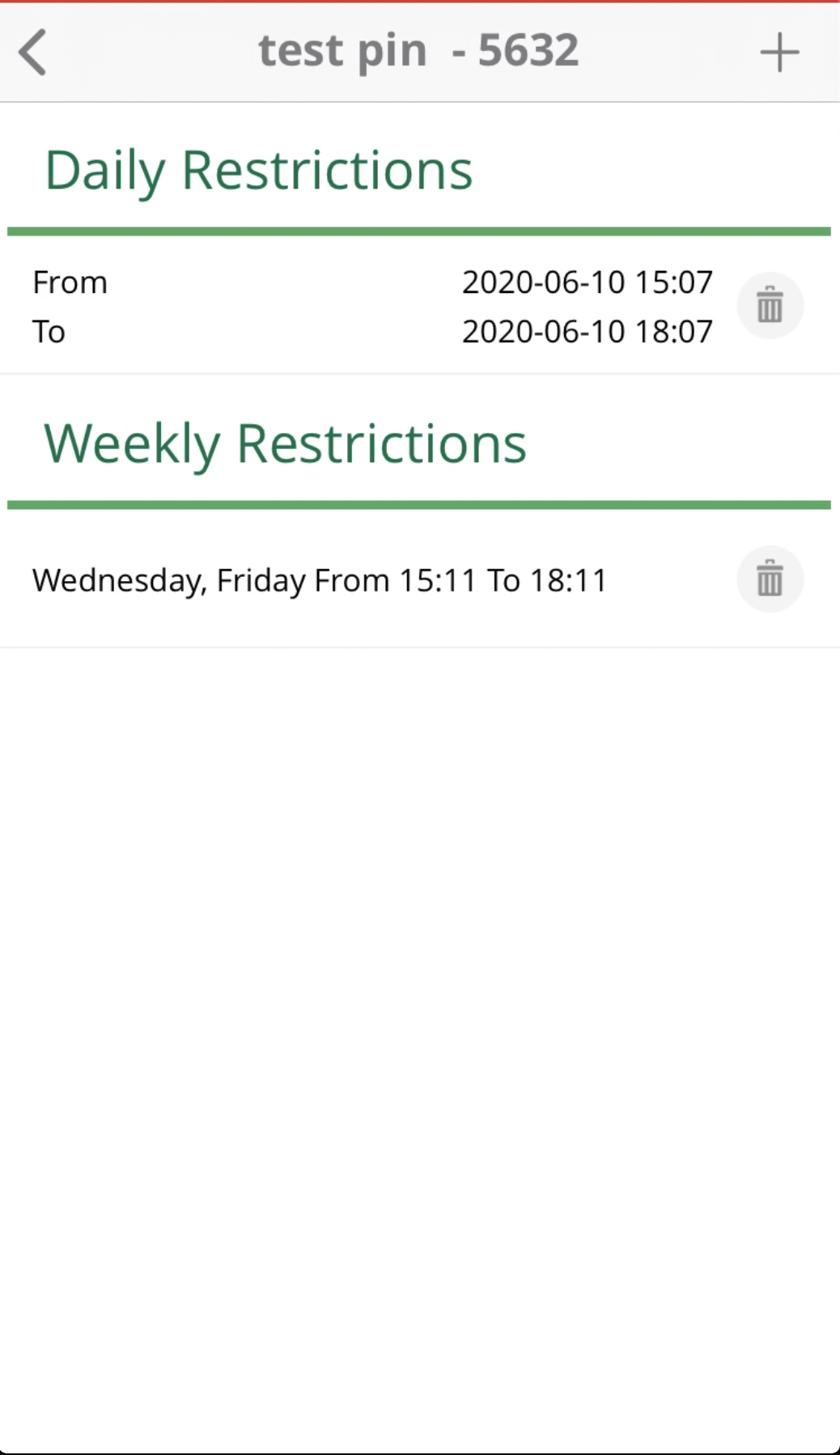 ---
3. How to see the list of restrictions for your PIN Code, so that you could operate with them easily
You need to have an existing PIN Code
You have to open PIN Code's details screen
You will see the list of existing restrictions for that PIN Code
You can go back to the list of PIN Codes by taping on "←" button
You can create a new restriction by taping on "+" button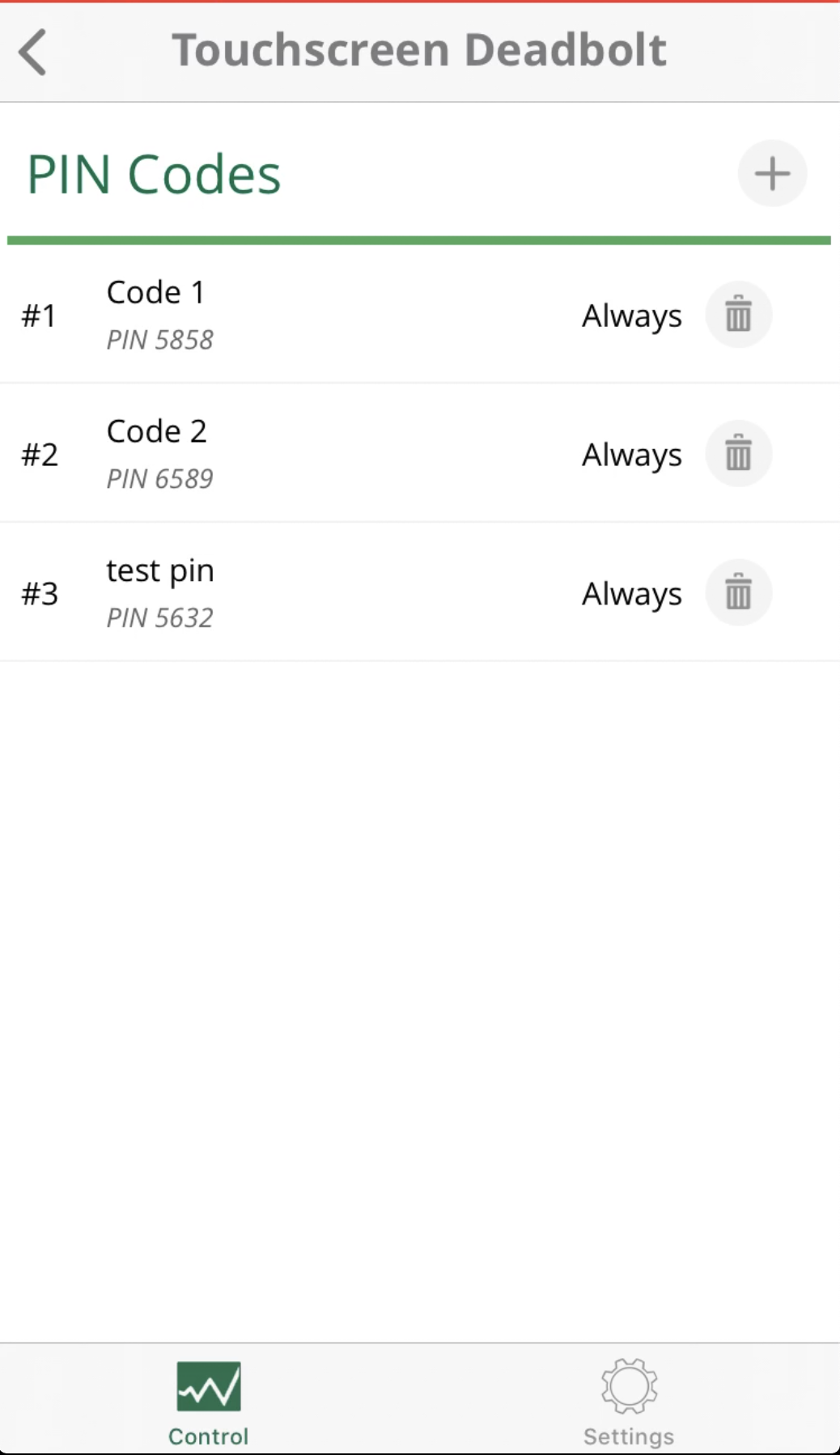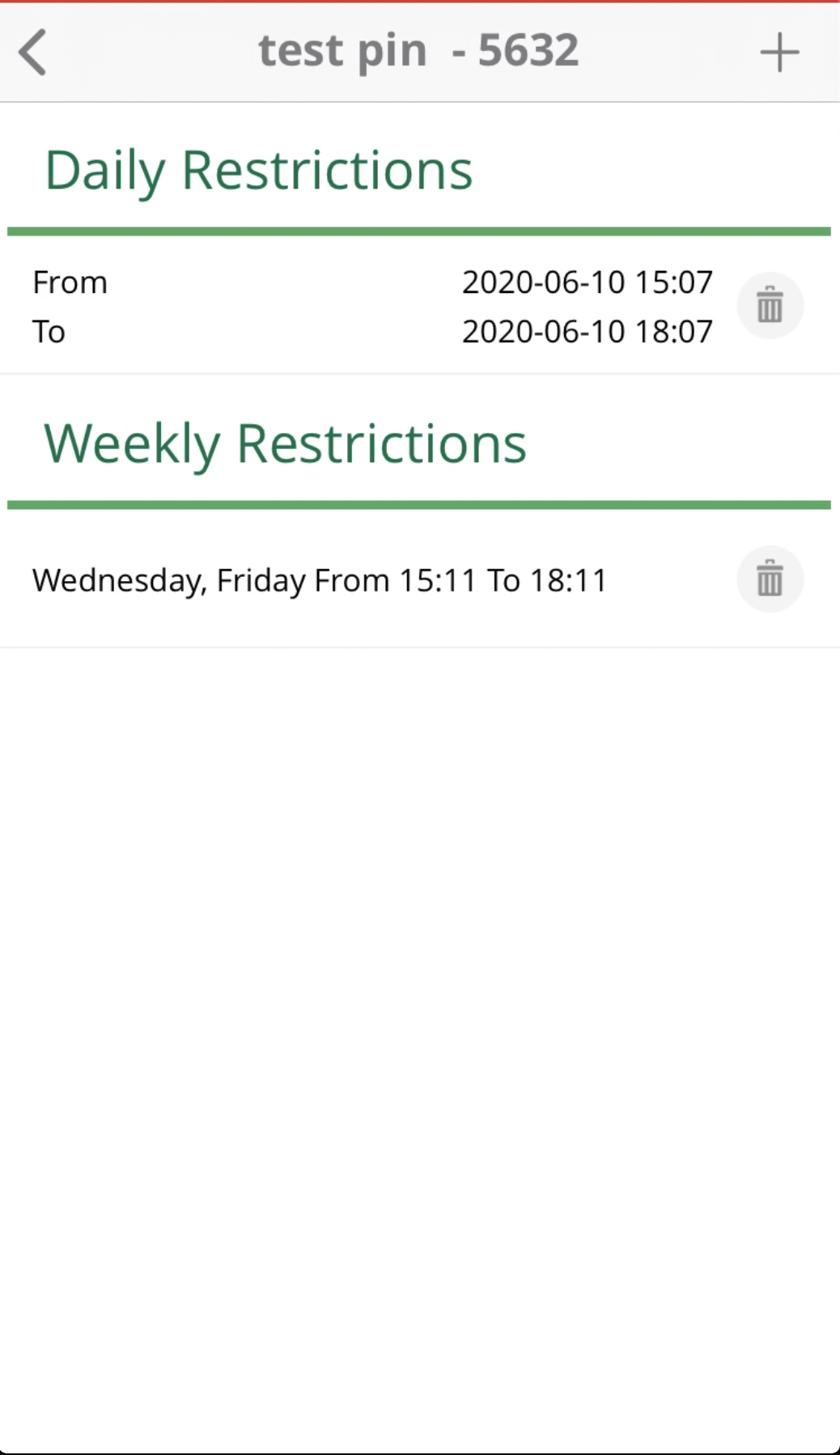 ---
4. How to remove an existing restriction, so that your door lock won't store those restrictions you don't need
You need to have an existing PIN Code
You have to open PIN Code's details screen
You will see the list of existing restrictions for that PIN Code
You have to tap on the "trash box" button in order to delete the daily or weekly restriction
You will see the pop-up message "Are you sure you want to remove this restriction?"
"Restriction removed successfully." pop-up message is displayed after you tap on "Yes" button
Remove Daily restriction: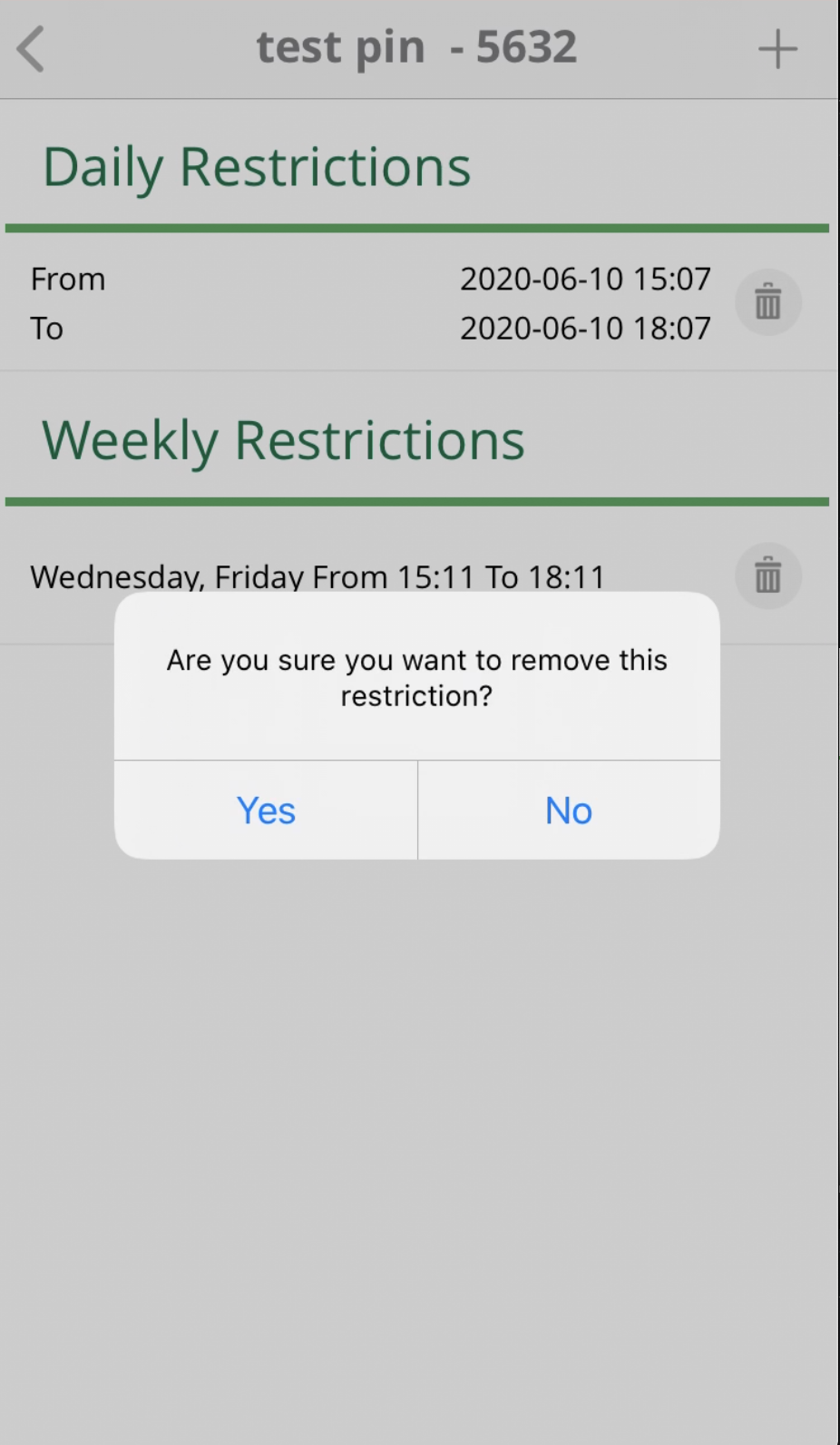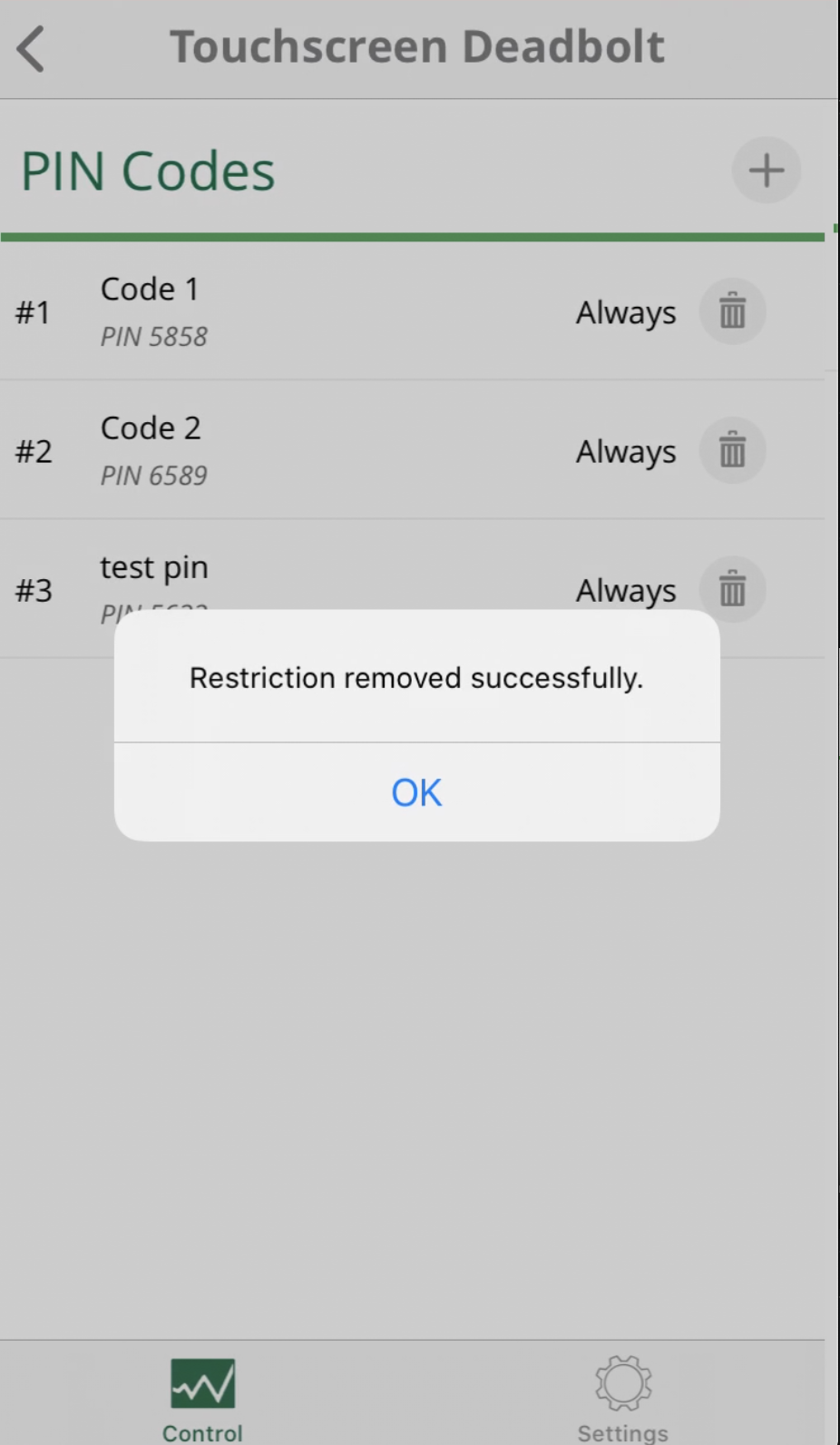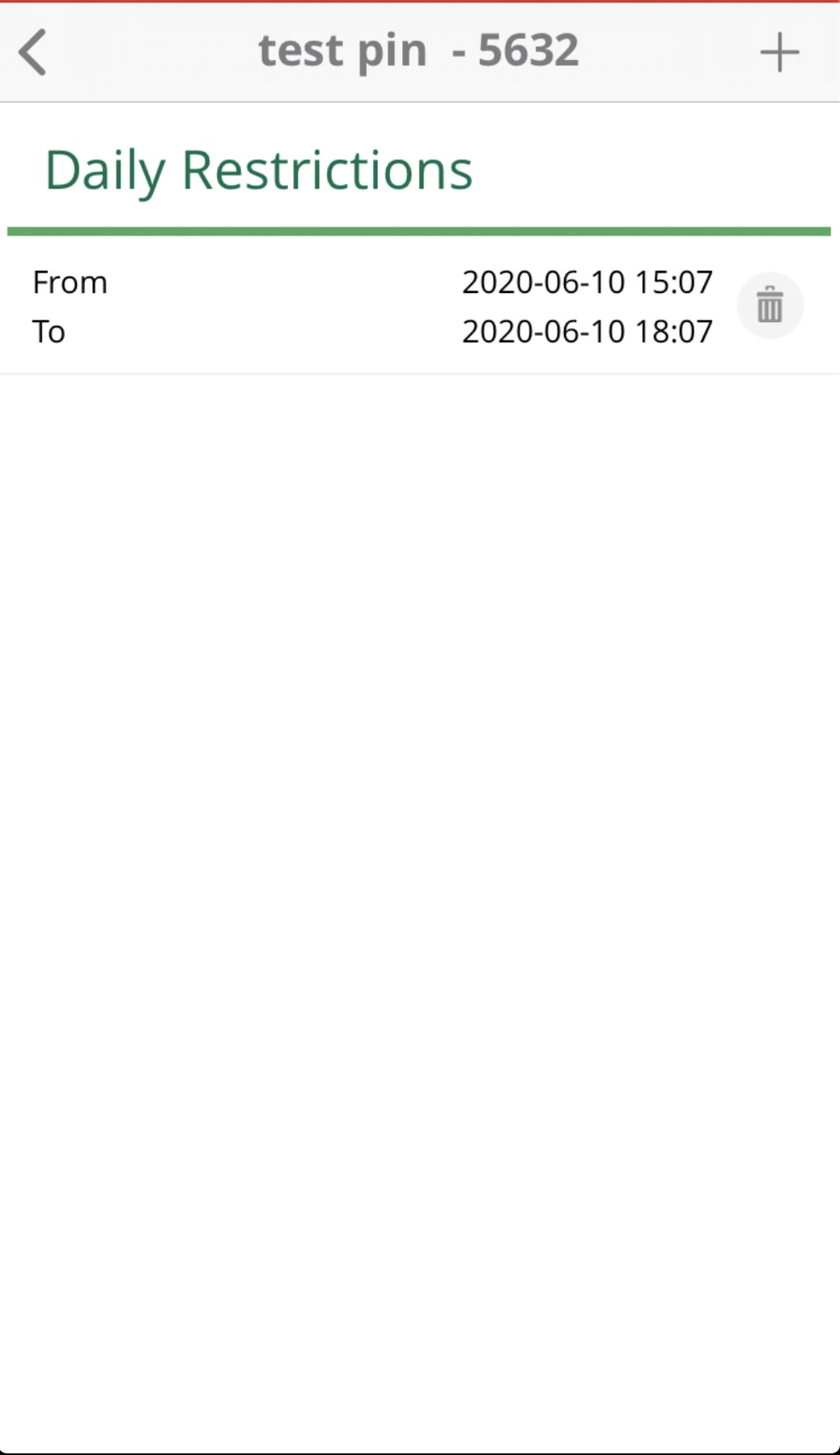 Remove Weekly restriction: