Thanks to the battery backup, you can keep your VeraPlus Home Controller up and running, even when the power goes out.

This guide will teach you:
Connect and use a Battery Backup with your VeraPlus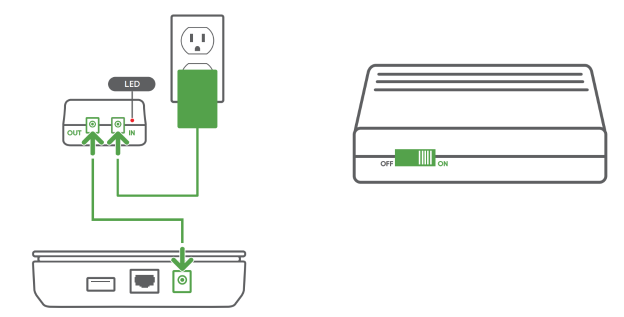 To install your Battery Backup system:

Connect the Power Supply cord into the Battery Backup "In" port. Plug the other side of the supply cord into an AC outlet.
Plug one side of the enclosed cable into the Battery Backup "Out" port and the other side into the back of the Vera Controller.
Turn on the Battery Backup using the switch on the side of the battery.
Your VeraPlus should start-up as usual.
Note: The LED light on the battery will be red when charging and green when fully charged.

Congratulations! You've completed the one-time setup for your Vera Controller Backup System. Now you can enjoy continuous, uninterrupted protection of your Vera System.