Your VeraEdge unit is a forward-thinking gateway which comes with all the connectivity needed to get you started with Home Automation.

This guide will show you:
The available connectivity and features of your VeraEdge unit.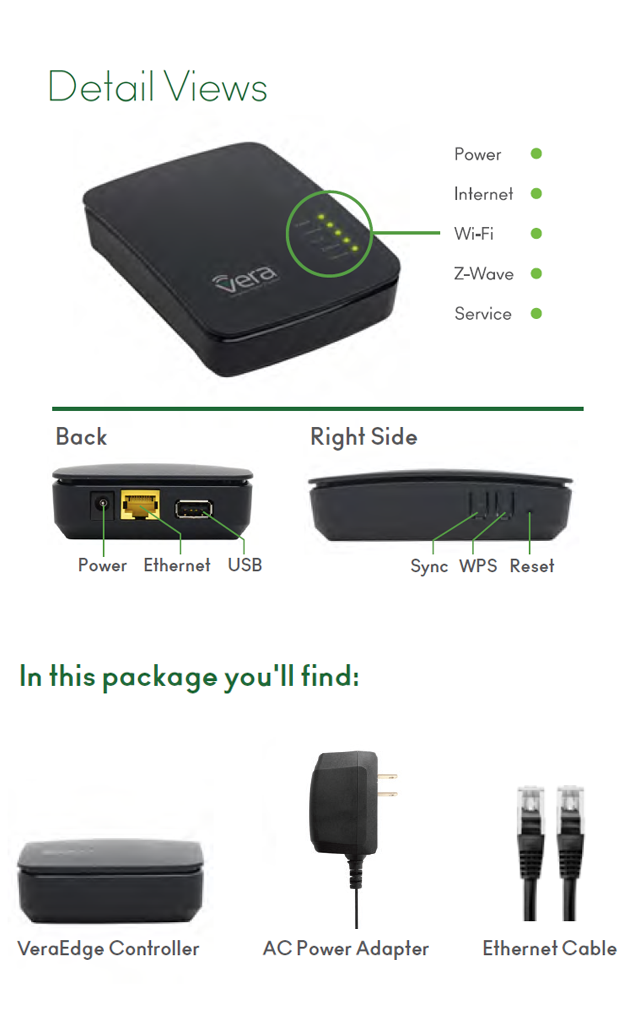 Ports and Connectivity:
VeraEdge has the smallest form factor of all Vera units. It includes:

128MB of RAM memory
WiFi IEEE 802.11b/g/n
one USB port
the latest generation of Z-Wave Plus chip built in- helping it to control up to 220 devices.