Getting to Know Your Vera Dashboard
The Dashboard allows you to interact with your Vera system, adding devices and using them in scenes, changing the house mode, checking the status of your system, and much more.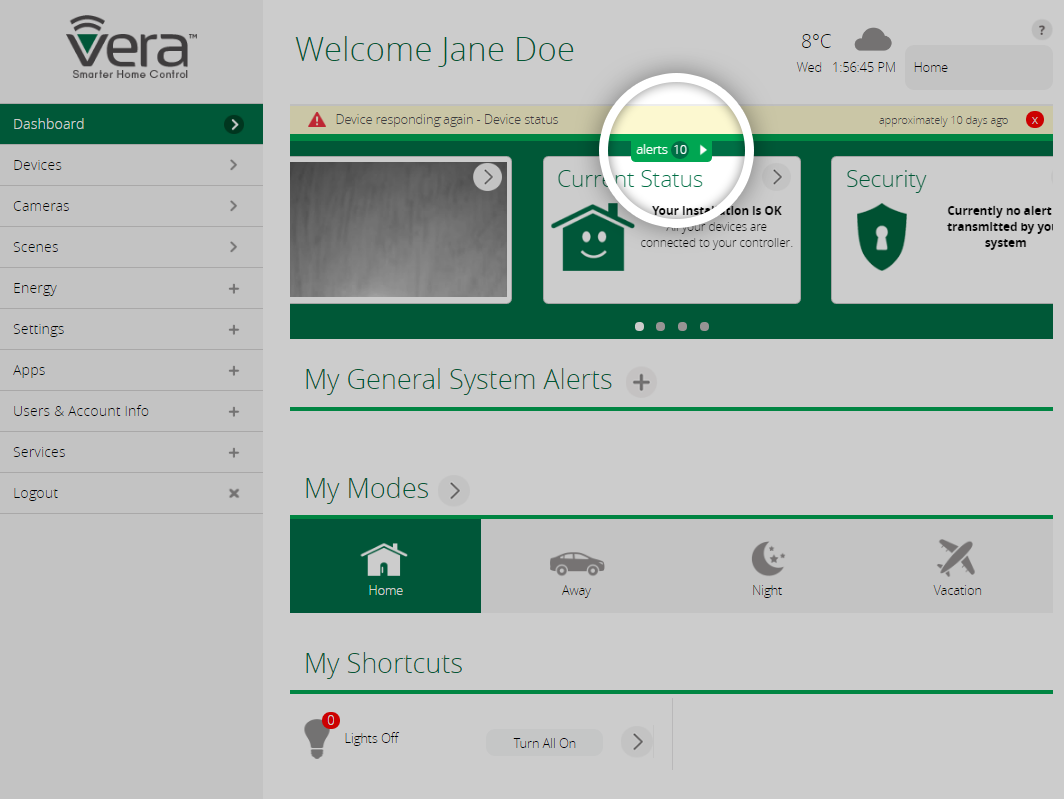 This guide will teach you:
The elements displayed on the Vera UI7 dashboard and how to use them


Overview

The Vera dashboard is the first screen you see after logging in to your Vera controller. It has 5 main sections:

A list of recent device alerts - By default, the list is collapsed so that only the last message is displayed, but you can expand it by clicking on the arrow icon
The status header provides 4 types of information: security monitoring, the current status of connected devices, the security status, and the energy card status
My General System Alerts displays reminders to validate your email address and your phone number
My Modes - by default, there are 4 house modes: Home, Away, Night and Vacation
My Shortcuts - You can use Shortcuts to turn on/off switch lights and lock/unlock door locks which provide you with notices and status updates for your entire Vera system
My Favorites - A list of favorite devices


Cards
The Current Status card is displayed not only when there are communication problems between a device and the gateway, but also when all devices are functioning correctly.

It displays how many devices are not working properly with quick links (the right angle icon) to the devices that need to be verified.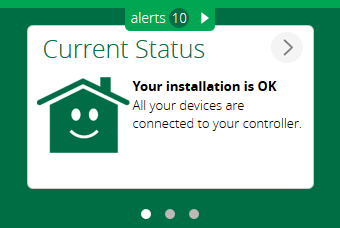 If the device fails to respond as expected, it will be displayed on the Status card.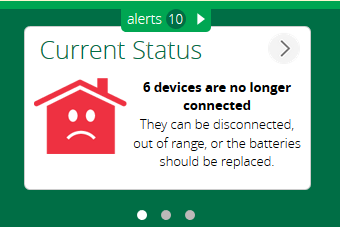 The Security card lets you know whenever any of the currently armed security sensors are tripped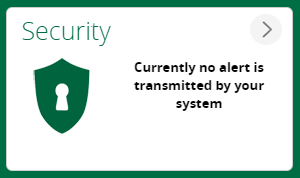 When this happens, the green shield becomes red and stays red until the security sensor is not tripped.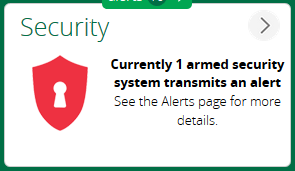 The shield usually stays red for 1 minute, but it may be more depending on the event. For instance, a motion sensor will stay tripped for a while if it keeps detecting motion.

The energy card will only display information if your system includes devices that measure energy consumption, such as smart switches and meter readers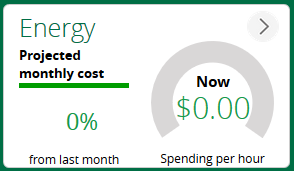 The storage card is displayed on the VeraProtect controller dashboard and indicates the amount of Flash NAND Memory used out of the available 128MB.
The Battery card displays the estimated remaining battery time and a notification is generated when the following thresholds are reached:
0%-9%
10%-24%
25%-49%

To toggle between the cards, click the dot icons below the dashboard cards.