How to Migrate to VeraSecure
VeraEdge or VeraPlus
Good news! You can transfer everything from your old Vera unit to your new VeraSecure, effortlessly.


This guide will teach you how to:
Switch from the Legacy Vera3/Lite controller to VeraSecure, VeraEdge, or VeraPLus

Prerequisites:

If your Vera 3/Lite controller is still running firmware UI5 or older, it needs to be upgraded to the latest version of UI7 first.
A computer is needed


Create a local backup of your legacy Vera
On your legacy Vera3/Lite controller, go to settings -> backup -> create backup -> press backup Z-Wave network
Click create backup to download a backup file on your computer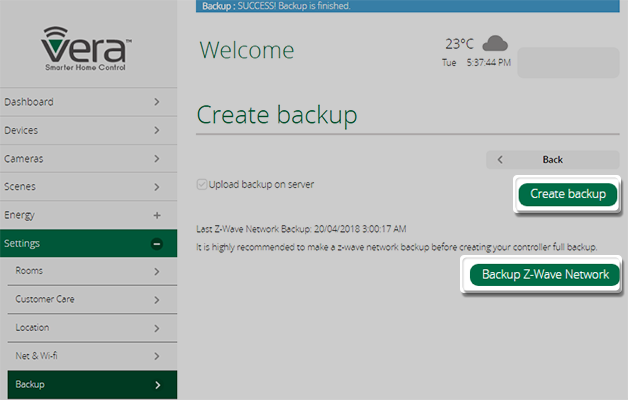 Restore the backup on your VeraSecure/VeraEdge/VeraPlus
In your VeraSecure, go to settings -> backup -> click upload -> find and select previously created backup.
Check the box for "Restore Z-Wave Network"
Click restore
Wait for the VeraSecure unit to reboot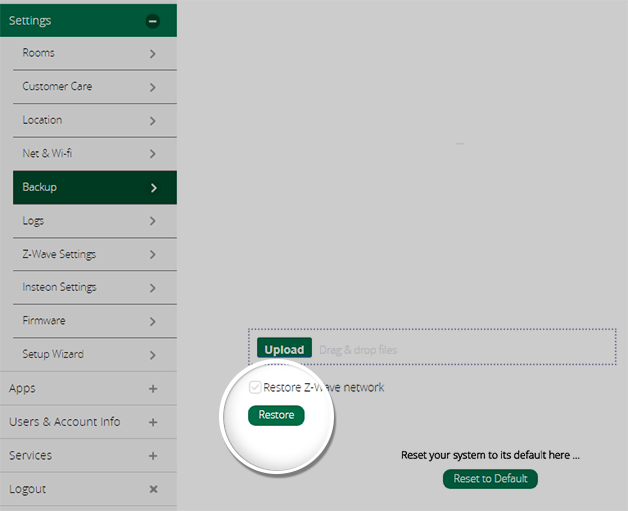 Congratulations!
All your scenes, plugins and devices from your legacy Vera3/Lite controller are now restored and ready to use on your new VeraSecure controller.