Welcome to Vera Smarter Home Control!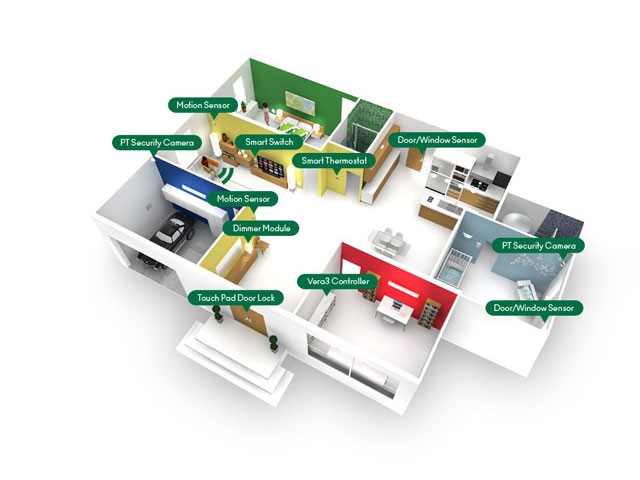 Congratulations on choosing a Vera for your home or business. If you are completely new to smart home technology, you will be amazed by the convenience, power, and peace-of-mind that Vera provides. Whether you are automating lights, keeping tabs on your kids, keeping your small business safe, or all of the above, Vera makes it easy.

If you've got a new Vera to setup, just follow the easy steps in the Quick Start Guide. Once you are up and running (or if you already are), you can jump ahead to the next article, which explains how to use your Vera system. (See Meet The Vera UI7 Dashboard.)

The Vera Dashboard, shown below, is what you will see after your system is set up.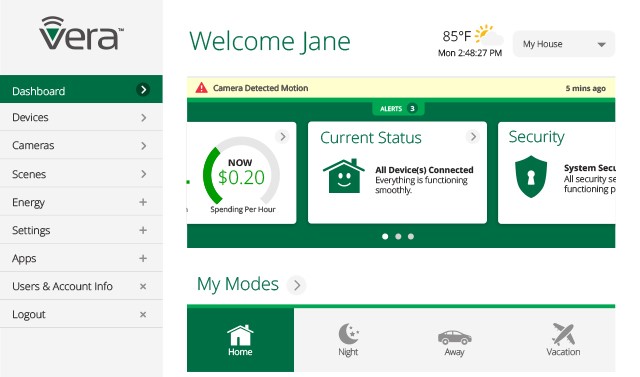 The Vera Dashboard lets you control your house from your laptop, smartphone, or tablet, from practically anywhere in the world!


Initial Setup of Your New Vera
Your Vera "system" consists of a Vera Controller, which forms the heart of the system, and one or more devices such as lights, motion sensors, video cameras, and more.
1. In the initial setup of your Vera unit, connect your Vera controller using the following links:


2. Use the link below to set up your account and assign it to your Vera unit:

Create a Vera Account and Assign your Vera controller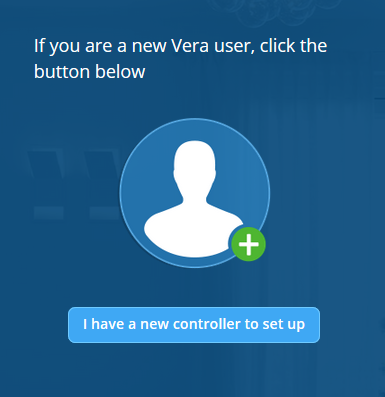 Extending your existing setup by adding an additional Vera unit
You have decided to get a new Vera controller for another property. Use the link below to add your new vera controller to your existing account for fast and convenient access: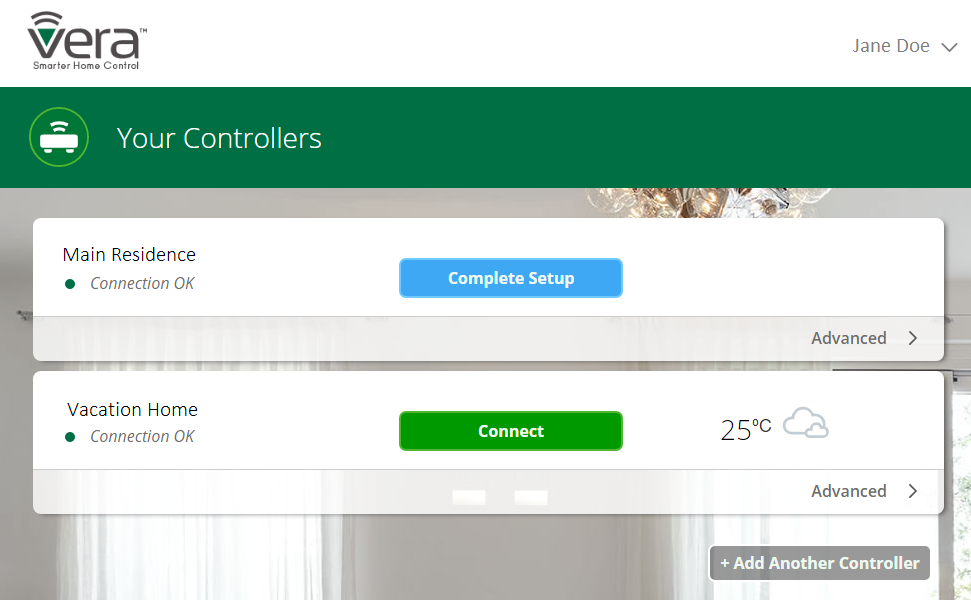 Features and connectivity
Vera controllers are full packed with technology and a great value. See the links below for the special features of each Vera controller: