What home automation boils down to is automating devices - i.e. having devices do things for you by themselves, perform particular actions based on certain defined conditions without you needing to manually operate them every time. It saves time. It's convenient.
Scenes allow you to do this.
The scene set-up on the Ezlo Atom interface essentially consists in a three-step process.
1. Selecting a trigger
2. Defining an action
3. Applying the final touches, where you can decide on certain details specific to the scene set-up.
Step one: picking a trigger
As mentioned above, the first step is selecting a trigger. You're given two options here: manual and schedule. The former lets you manually start a scene off by simply pressing a button, while the former sets the scene to run at a given time. This can be a one-off time (notice once on the right, in the image below), or, more commonly, a recurring time - daily at a particular time/ weekly on particular days at a particular time/ at certain defined intervals (e.g. every 5 minutes) etc.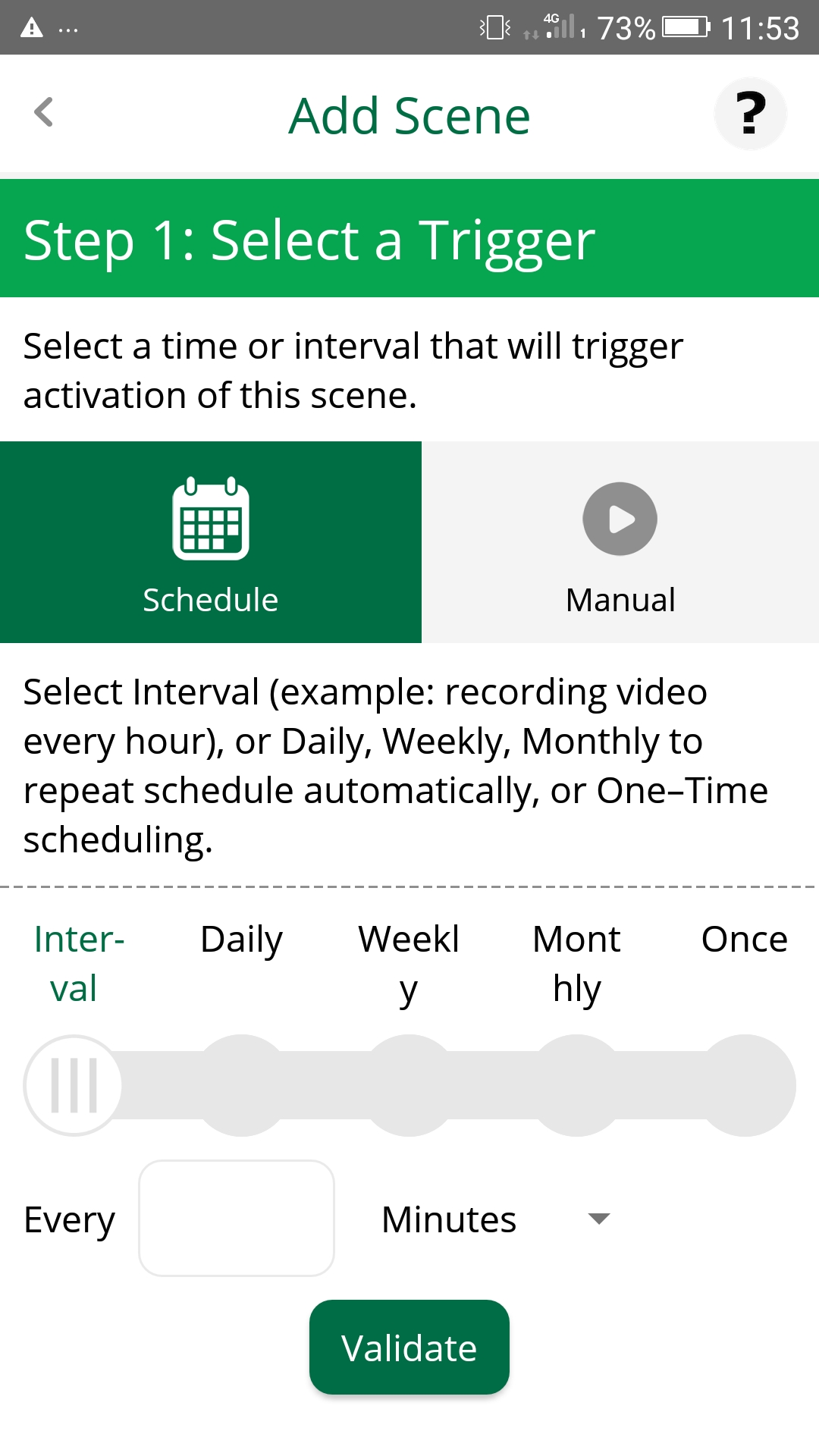 Step Two: selecting an action
This step is about choosing which devices do what, once the scene is triggered. Some typical examples would be unlocking/locking a door lock or turning a light on/off. A great feature is that you can have more than once device change state at the same time when selecting the action. That is, you can have several lights be turned on at 6 o'clock, or your door locks unlocked - or both.
Another great feature is that you can actually set up a subsequent action (again, potentially involving multiple devices) by setting a delay after the execution of the first one.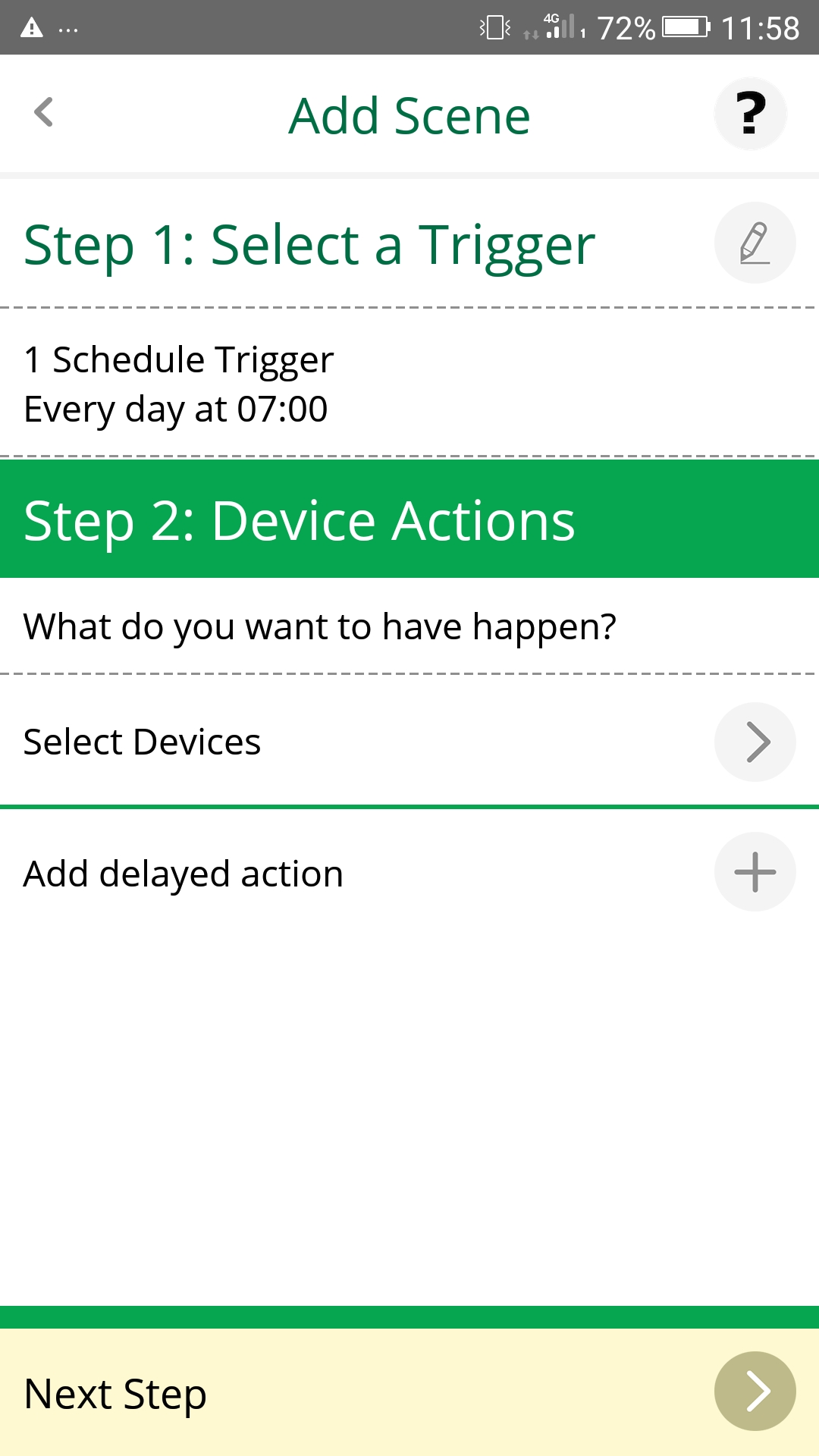 Step Three: wrapping up the scene
After setting your trigger and desired actions, there are a few loose ends left to tie up to round out the scene.
The mode the scene runs in: The default setting is that the scene will run in any mode - home, away, night, and vacation- but you can, for instance, only allow the scene to run when in away mode. To give an example, if you have a scene running daily at 9 o'clock but only in Home mode, changing the mode to Away will override the scheduled trigger and disable the scene.
The users to be notified: You can have several users under the account the unit is assigned to, and you can choose here which of them you want notified when the scene runs.
Room: you can choose which room you want the scene assigned to. Alternatively, you can leave the scene unassigned (that is to say, assigned to No Room). This won't affect the way the scene runs in any way whatsoever, so it's for sorting purposes more than anything else.
Name: as a final touch, you need to give your scene a name, for easy identification.