Your Vera system can send you a push notification, text, or email alert, to notify you when almost anything happens, including when a door opens, when a motion detector trips, and much more!

This guide will teach you:
What kinds of notifications there are and how they work
How to set up notifications




About notifications
Notification changes can be done in the Users & Account Info section of the controller.

Notification limits

This is where you can change notification limits for the email and Email2sms service.

Text (SMS) notifications are limited to 2 per day and are offered free of charge by Vera. Sms limit cannot be extended but can be complemented by the Email2sms feature.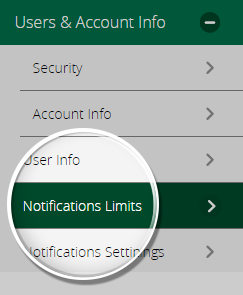 Notification settings

Notifications can be enabled or disabled from the User Info section of the interface. Under this section, a customer can change both the email address and the phone number that the notifications will be sent to, as well as enable push notifications for mobile apps.

The types of events that trigger an alert can be customized from the Users & Account Info – Notifications settings menu.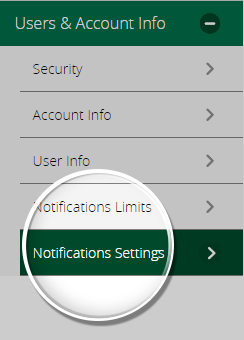 Set up notifications
To create an alert:

Locate the device that will trigger the alert in the "Devices" section of the app
Click on the right arrow


3. Scroll down to "Notifications"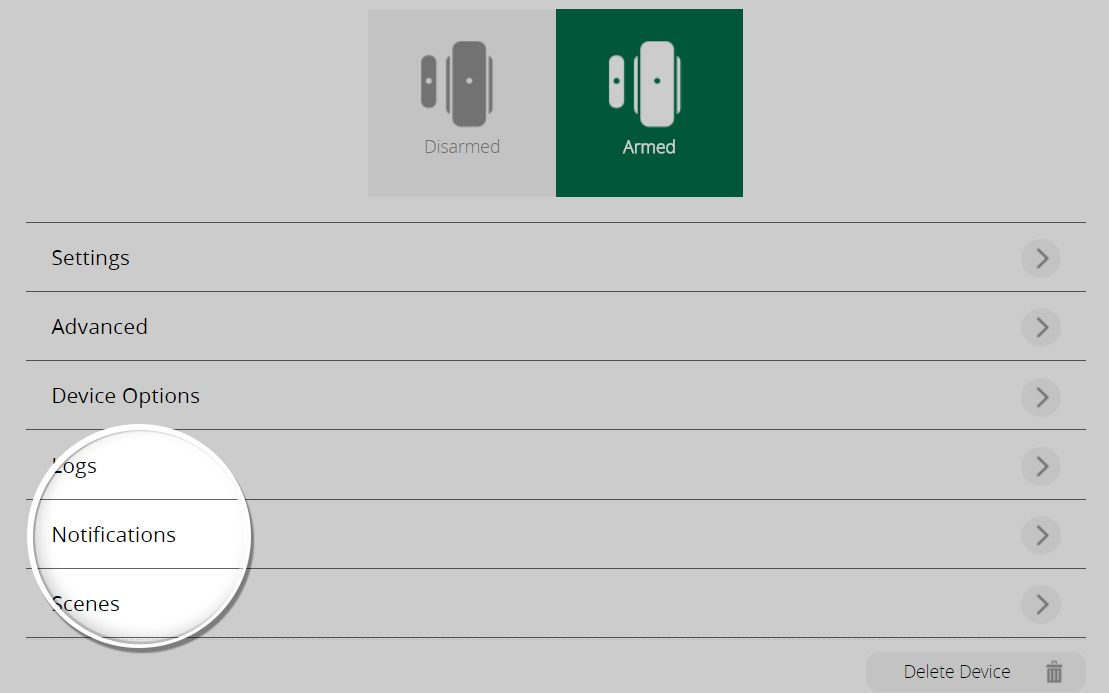 4. Click the down arrow next to "add notification for," and select the type of notification that you want for your device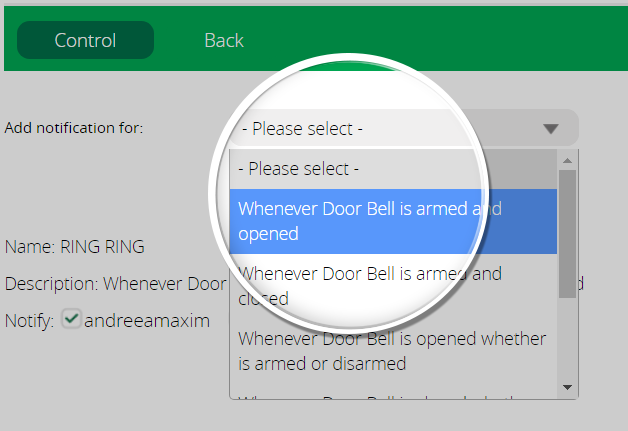 5. In order to create your alert, choose the radio button under "who to Notify," and press "add"

Note: Your Vera system's mode selection (home, away, night or vacation) also controls when sensors are "armed" to send notifications. In home mode, for example, all of your home's motion sensors are disarmed, by default, since it is assumes you are moving about. You can override these defaults if you would like. See "Configure My Modes" for more help.