Scenes are the tool that allows you to personalize your Vera's behavior and automate certain tasks, giving you more time for what matters.

This guide will teach you:
How to set the preferred mood based on who's using the door lock



Create the scene
This is a basic scene that sets the mood even before you get past the doorsteps. The example scene below will turn your dimmer to 68%, turn on the Media Center Shelf appliance module, and set the thermostat to cool.

To set this example scene, click "Scenes" in the left-hand menu, then "+ Add Scene"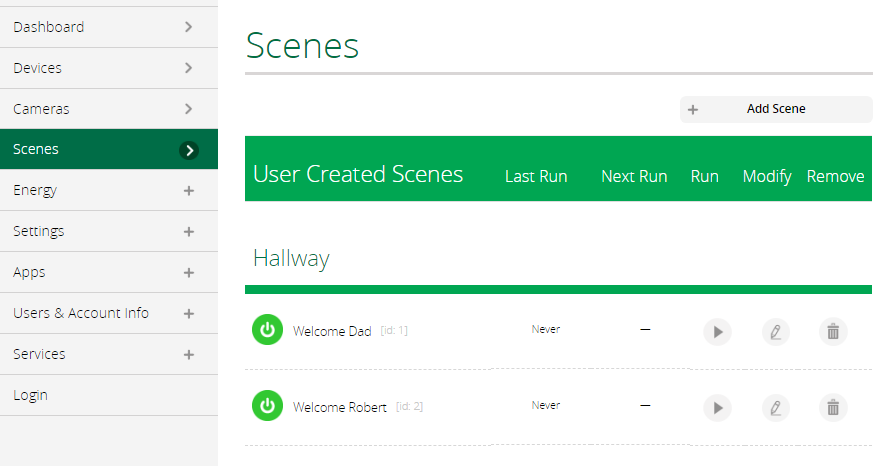 2. Select "Device" as the trigger and choose "Whenever the..."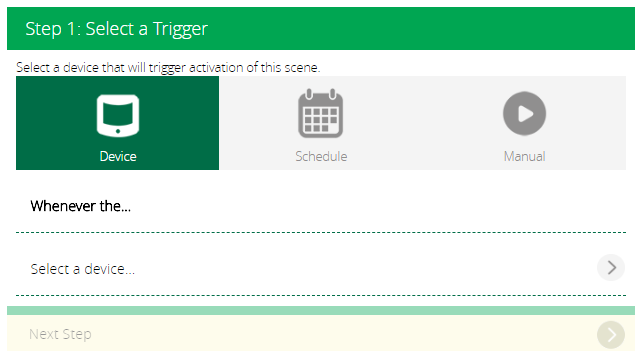 3. Then, select your Front Door and click on Next Step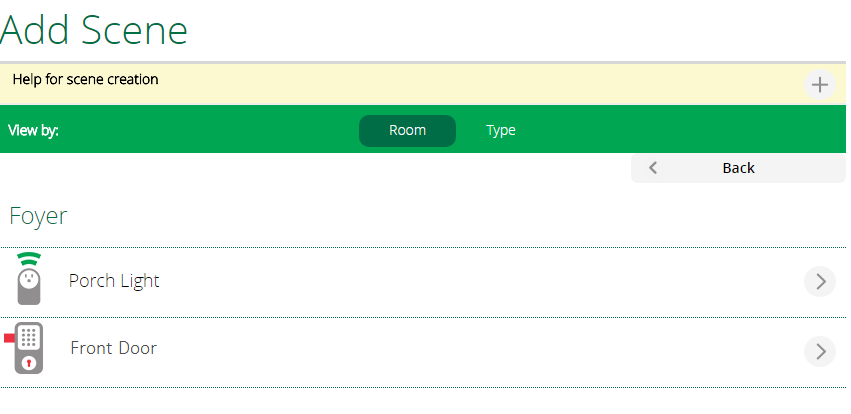 4. Select the "A PIN Code is entered" radio box, chose a PIN Code to use as trigger (in this case "Dad"), and click "Validate"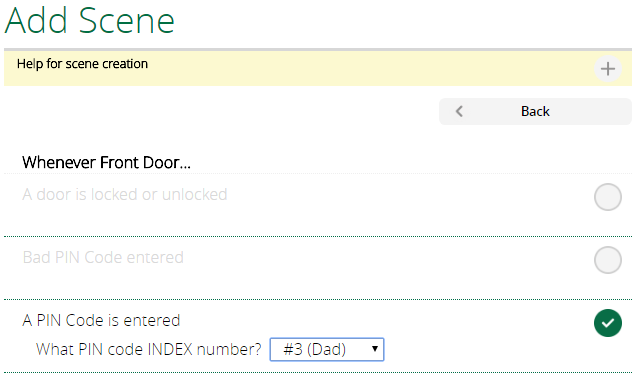 5. Click "Next Step"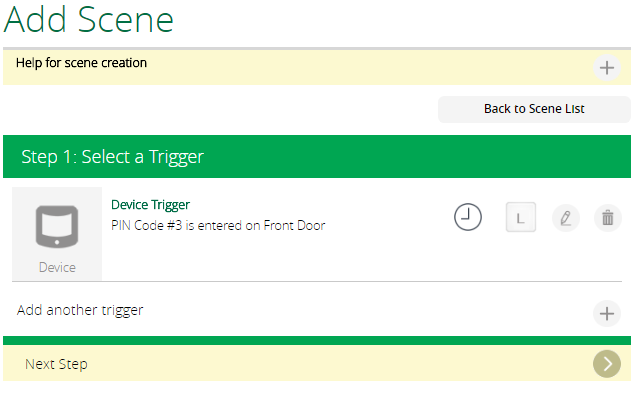 6. Click "Select Devices" under "What do you want to have happen?"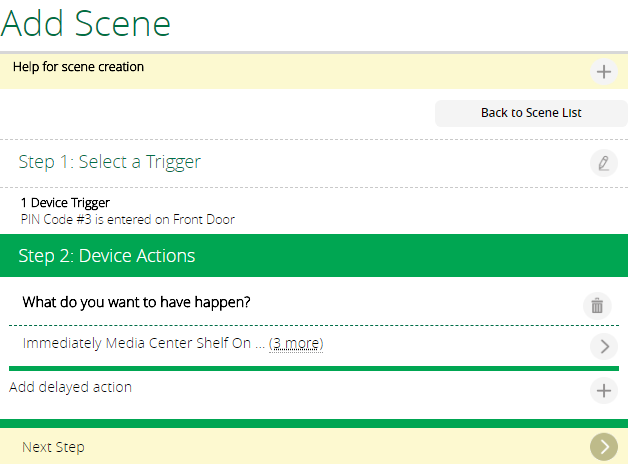 7. Mark a check next to your living room T-Stat, Media Center Shelf, and dimmer, and click "Next"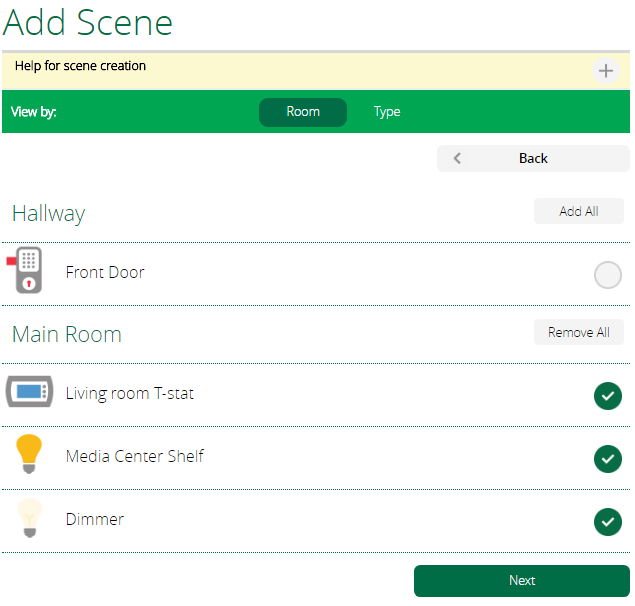 8. Select "Device Actions" for the previously selected devices. Set the thermostat to cool by clicking on the "Cool" button, turning the slider on the Media Center Shelf to ON, moving the Dimmer slider to 68% and clicking "Validate"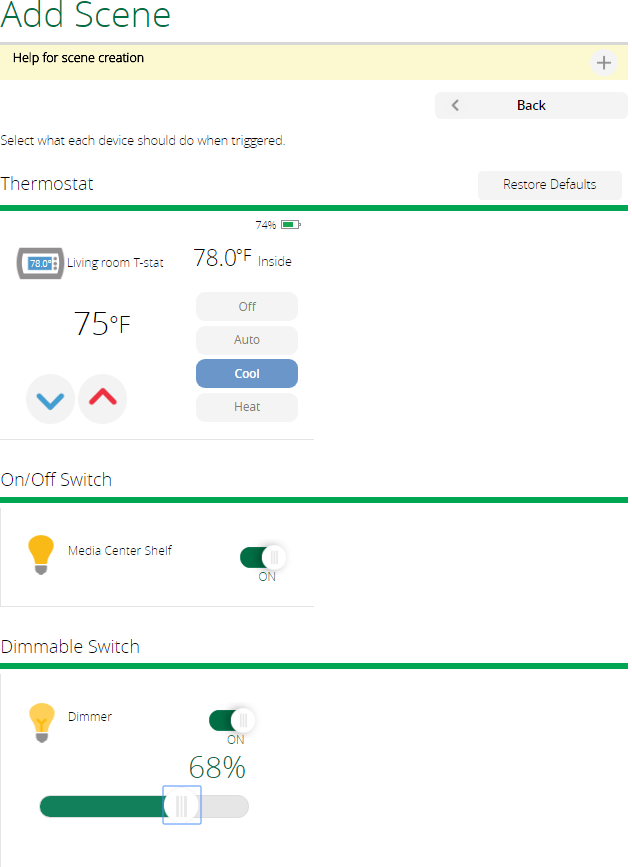 9. To finish, select a room (optional), choose a name for the new scene, and hit "Finish"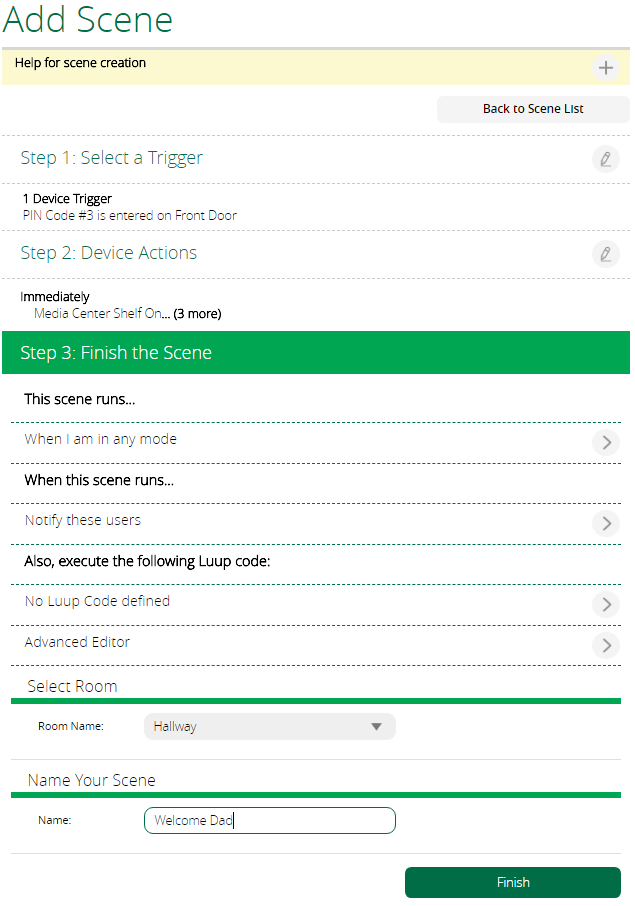 Now, everytime dad uses his PIN Code to unlock the front door, he will walk into a welcoming house with the perfect mood.